As the weather becomes cooler and the days shorter, it's important to maintain our health and wellbeing by remaining active.
As you may know, walking has many positive benefits for your spine and overall health, including helping to improve posture, increase heart and lung health, relieve spinal stress and boost energy levels.
For many parts of Australia, the change of season is brought to life through an array of autumn colours. Why not take your walk to the next level by visiting one of these walking locations to watch the autumn leaves turn.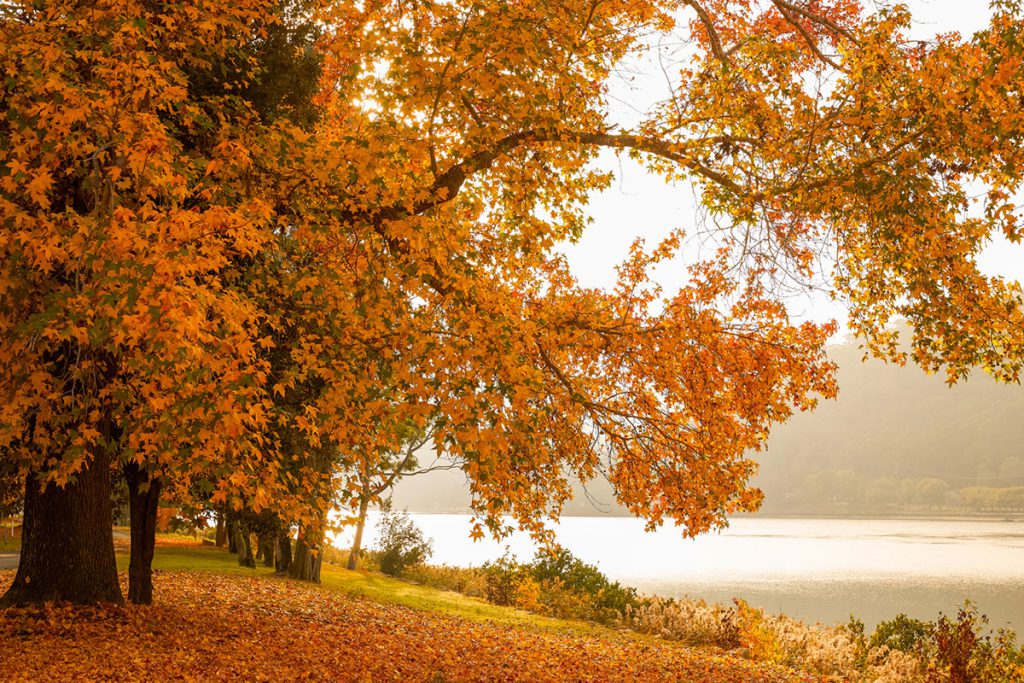 Cattai National Park (NSW)
About an hour north-west of Sydney, this one's for the autumn leaf chaser with a friend who can't keep still. Cattai National Park has plenty of space for waterskiing, canoeing, and bike riding. You and a friend can see all the autumnal beauty of the Hawkesbury River.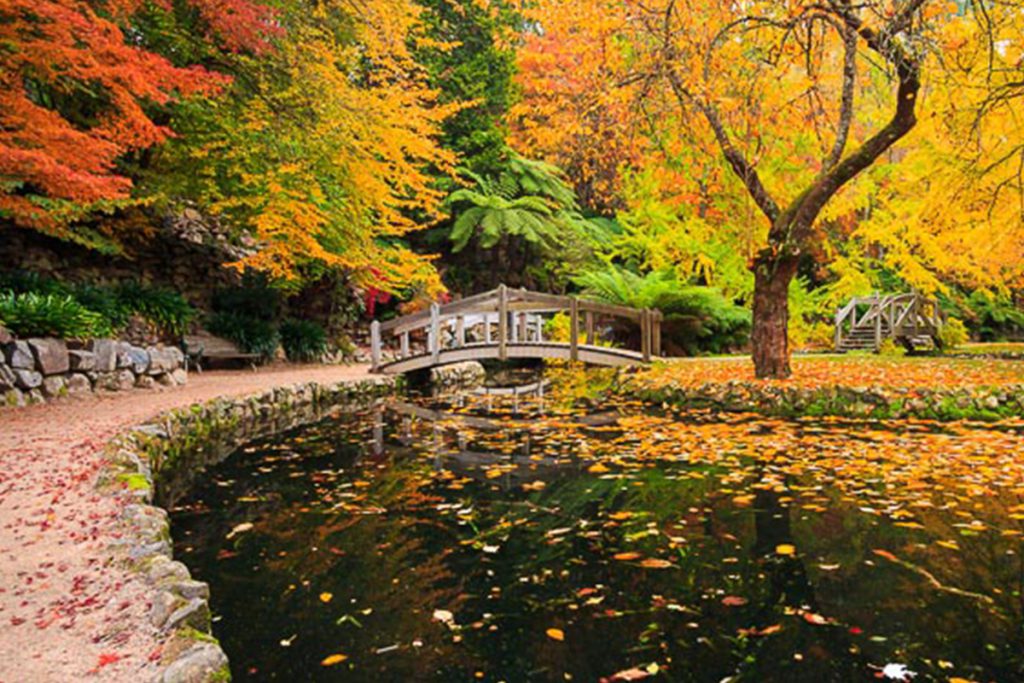 Alfred Nicholas Memorial Gardens, Sherbrooke (VIC)
Alfred Nicholas Memorial Garden is the original garden of the historic Burnham Beeches estate, renowned for its extensive water features. Choose your own adventure along the many linking paths beneath the canopy of Mountain
Ash trees as you stroll through the garden.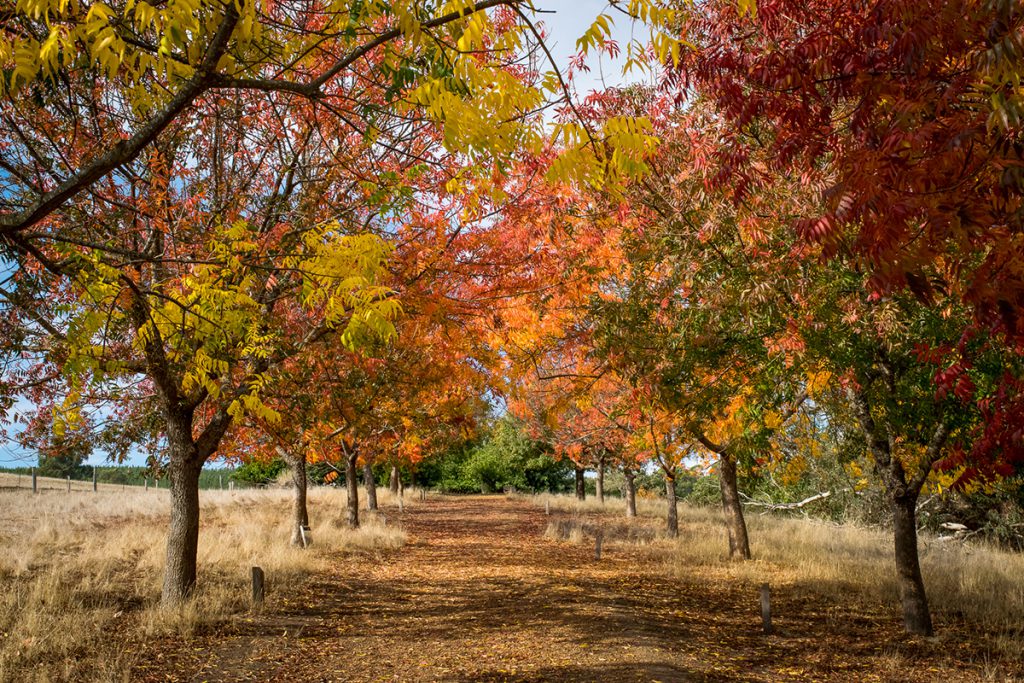 Golden Valley Tree Park, Balingup (WA)
Golden Valley Tree Park is a sixty-hectare landscaped park set in the picturesque hills of Balingup. The heritage listed site has a collection of trees that was begun over one hundred years ago, and is now the largest arboretum in WA.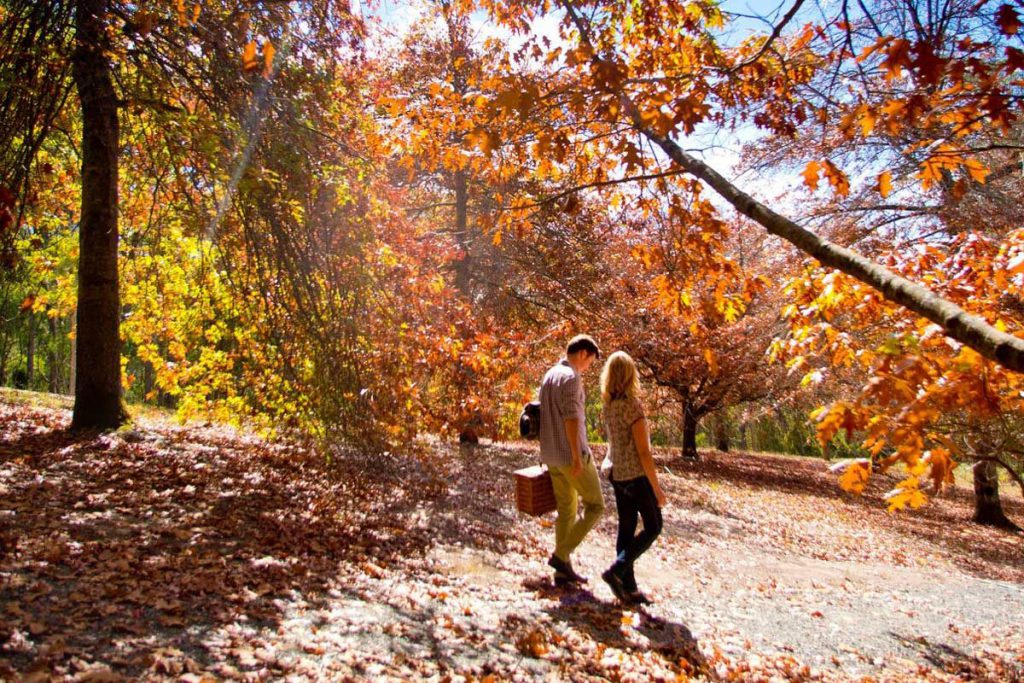 Mount Lofty Botanic Gardens (SA)
Close to Adelaide are the Mount Lofty Botanical Gardens, and at autumn they absolutely shine, as entire sections of canopy turn a fiery red and orange. On a fine day, enjoy a picnic under the dappled autumn sun before taking in the view from the Mount Lofty Summit.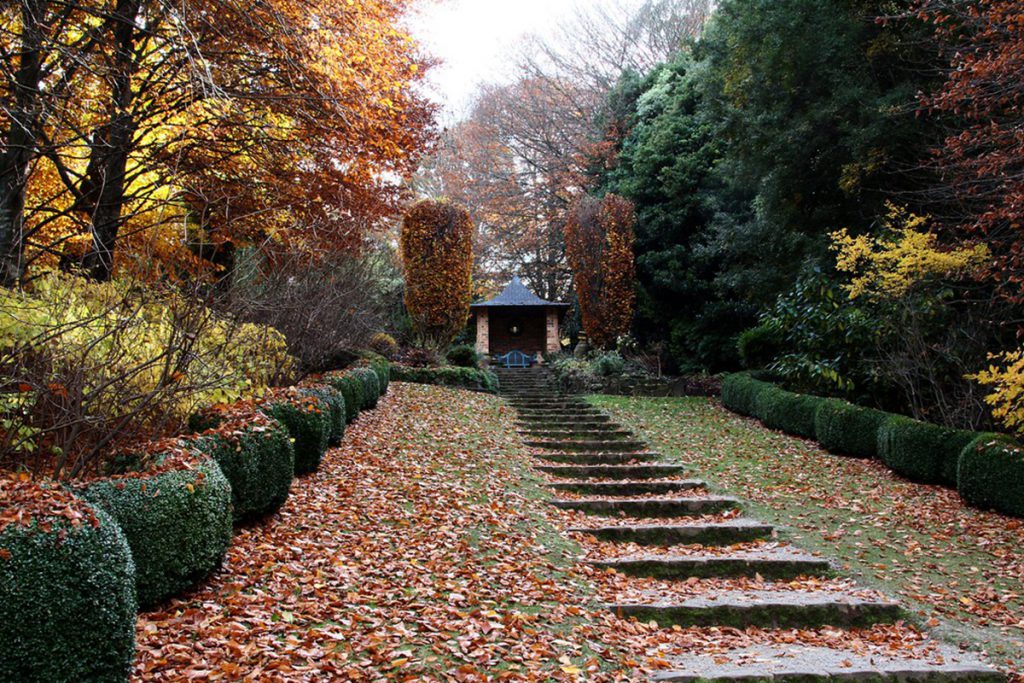 Cloudehill Gardens, Olinda (VIC)
Cloudehill Garden is set on the side of the hill and contains some of the most stunning and exclusive gardens in the Dandenong Ranges. There are kilometres of pathways weaving in and out of formal gardens, terraces, tree lined bluebell meadows and the more wild
and mysterious Rangeview Woods.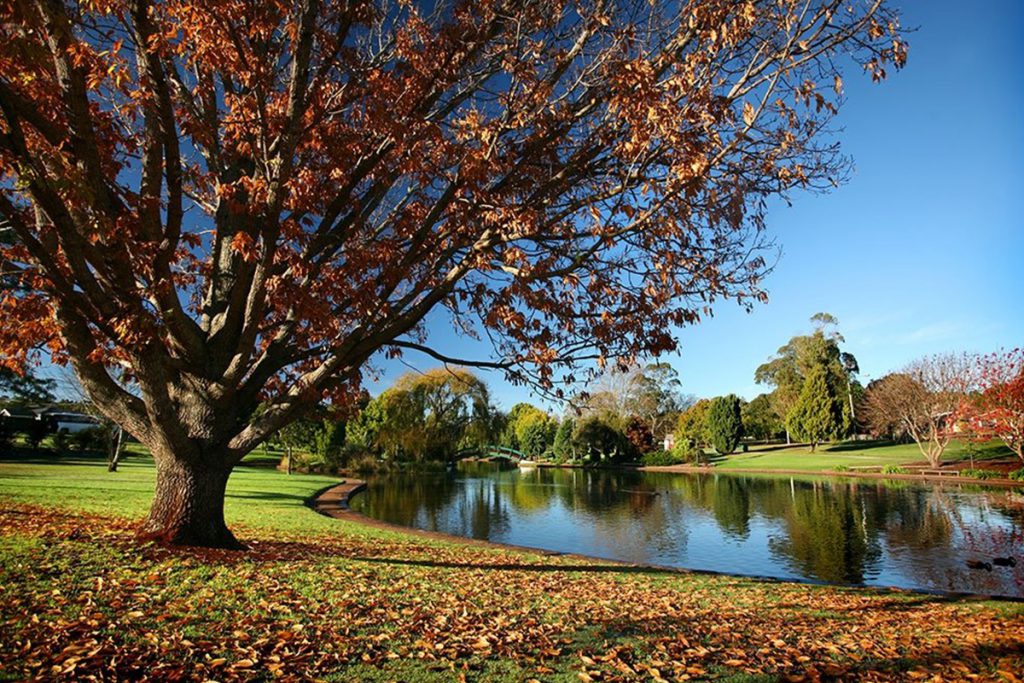 Queens Park, Toowoomba (QLD)
Picturesque Queens Park is just a short walk from Toowoomba's Central Business District. The north-eastern section boasts an immaculately tended floral garden and formal botanic garden. Throughout the park are sealed walking tracks and a bicycle track.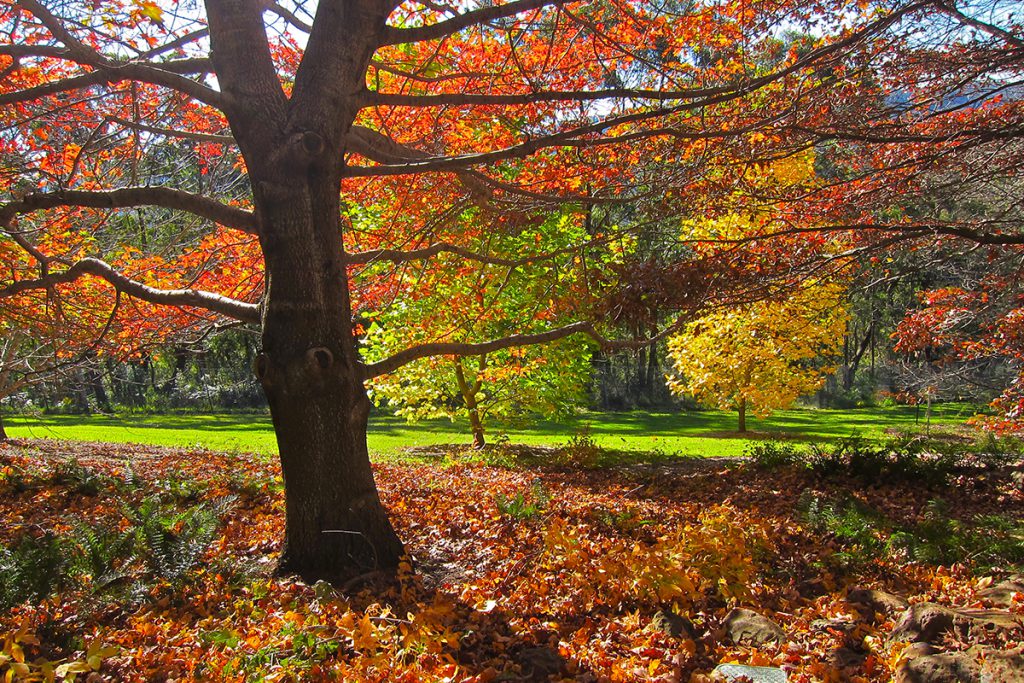 Blue Mountains Botanic Garden, Mount Tomah (NSW)
The Blue Mountains Botanic Garden is a showcase of local and imported cool climate plants and alpine rainforest. There are 28 hectares of curated garden and a further 244 hectares of wilderness sits inside the UNESCO World
Heritage Area.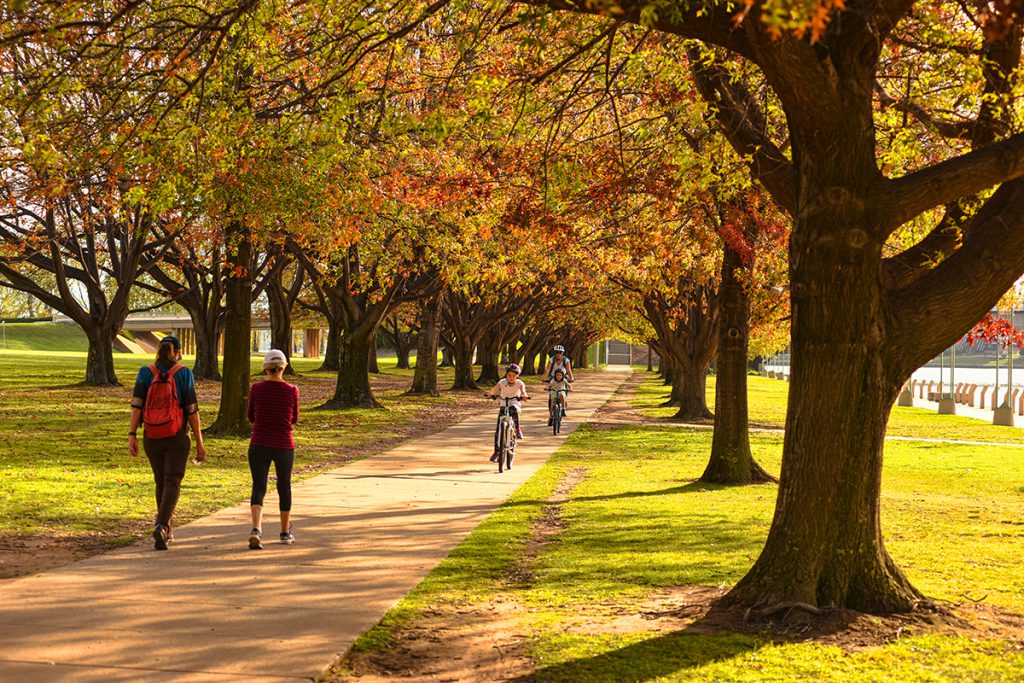 Lake Burley Griffin, Canberra (ACT)
The masterful centrepiece of Canberra, the large and lovely Lake Burley Griffin offers 40km of shoreline for walkers and cyclists, with numerous parks and gardens. The lake is also an ideal water playground, whether you're into rowing, sailing, kayaking, stand-up paddle
boarding or fishing.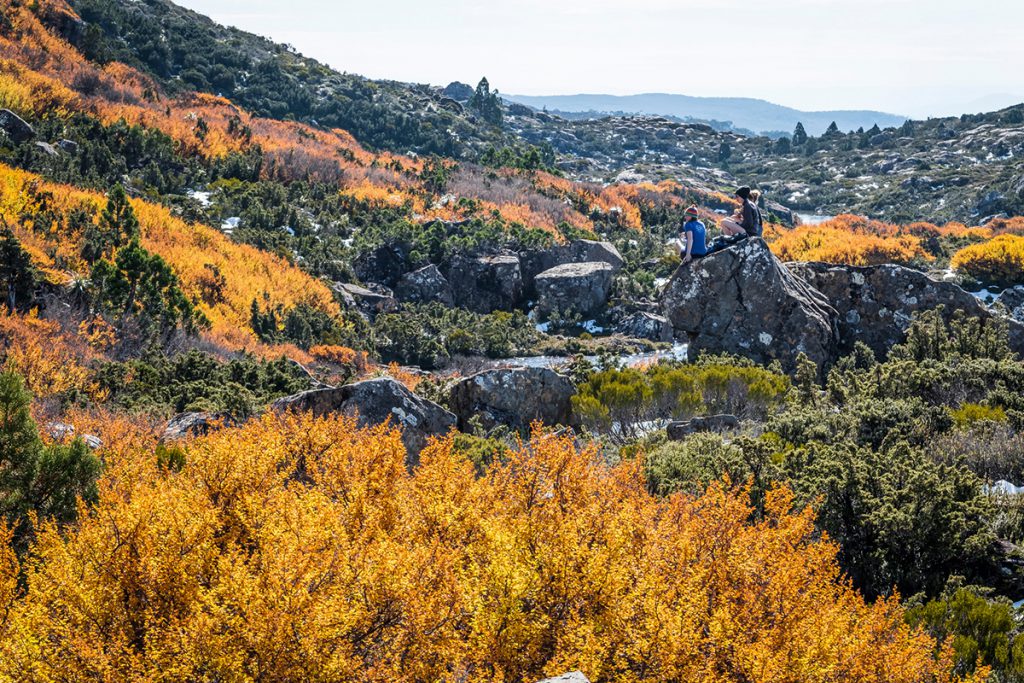 Mount Field National Park (TAS)
Mt Field National Park is Tasmania's first national park, with stunning vistas, great walks, abundant wildlife and excellent visitor facilities. An easy drive from Hobart, Mount Field has been popular with nature lovers for well over a century.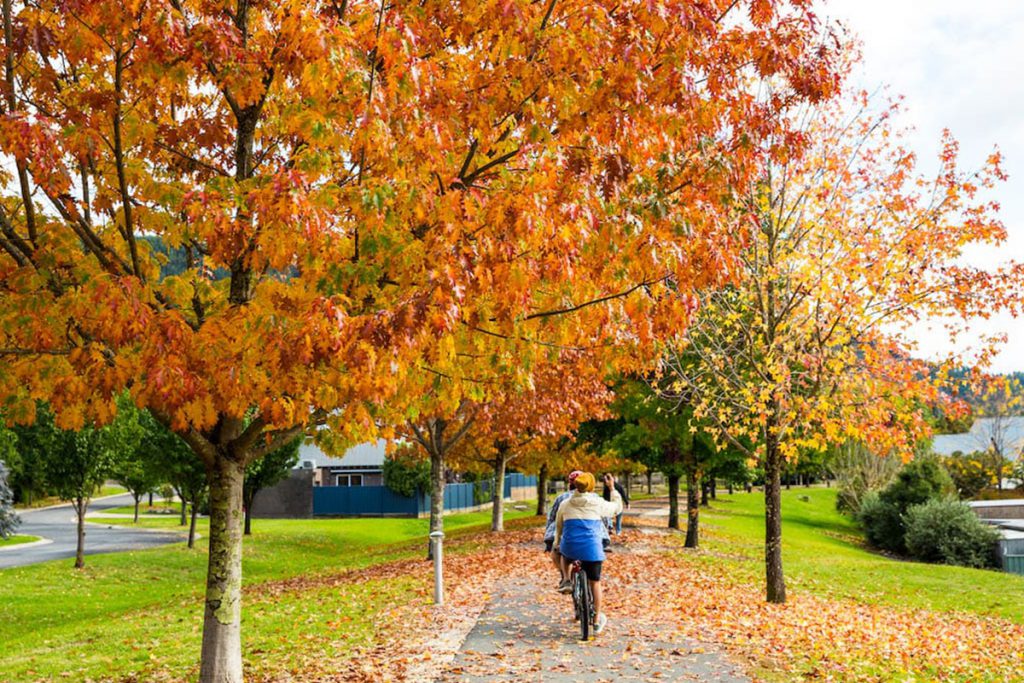 Bright (VIC)
Bright is renowned for its striking autumn leaves with a magnificent show of colours that takes centre stage at this time of the year. Mount Hotham and Mount Buffalo, Bright offers a range of outdoor activities to entertain visitors all year.