If you are looking to improve your spinal health and overall wellbeing, the Australian Chiropractors Association have developed the Straighten Up app that can help. Download the app to make it easier to incorporate good habits into your lifestyle.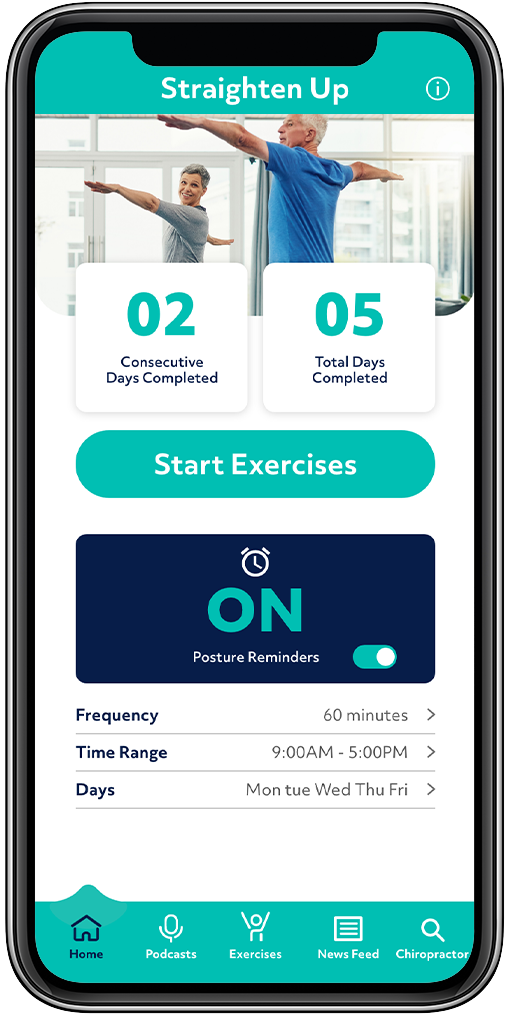 Straighten Up App
While your chiropractor can't be there 24/7 correcting your posture, the Straighten Up app can! Designed to act as 'Your Pocket Chiropractor', this app aims to address the growing posture issues and back pain problems faced by Australians.
Some of the feature of the app include setting reminders to receive notifications about sitting right, stretching, taking breaks and improving your posture. The app also includes a 3-minute spinal health program designed to improve spinal health, stabilise core muscle groups and more. The app also shows a list of local ACA chiropractors to help you find a chiropractor near you.
Learn more about Straighten Up