O-Week is a crucial period for new students as it marks the beginning of their journey at university. It provides an opportunity for students to familiarise themselves with the university's resources, facilities, and services. Additionally, orientation week allows students to connect with their peers, faculty members, and staff, which is essential for creating a sense of community and belonging. The connections made during orientation week can form the foundation for lifelong friendships, networking opportunities, and academic collaborations.
Macquarie University
Macquarie University held two 'Kickstart' presentations on Tuesday 14 February, with approximately 40 students in the first timeslot and approximately 30 students in the second. Once again our Eastern Region Student Liaison Dr Aimee Mason presented to both groups, encouraging them to be a part of our chiropractic community early on in their studies. Our annual 'Beer and Pizza Night' was again a great success with many first-year students attending. It was a great opportunity for them to meet others from different years and definitely a worthwhile event for the ACA to sponsor.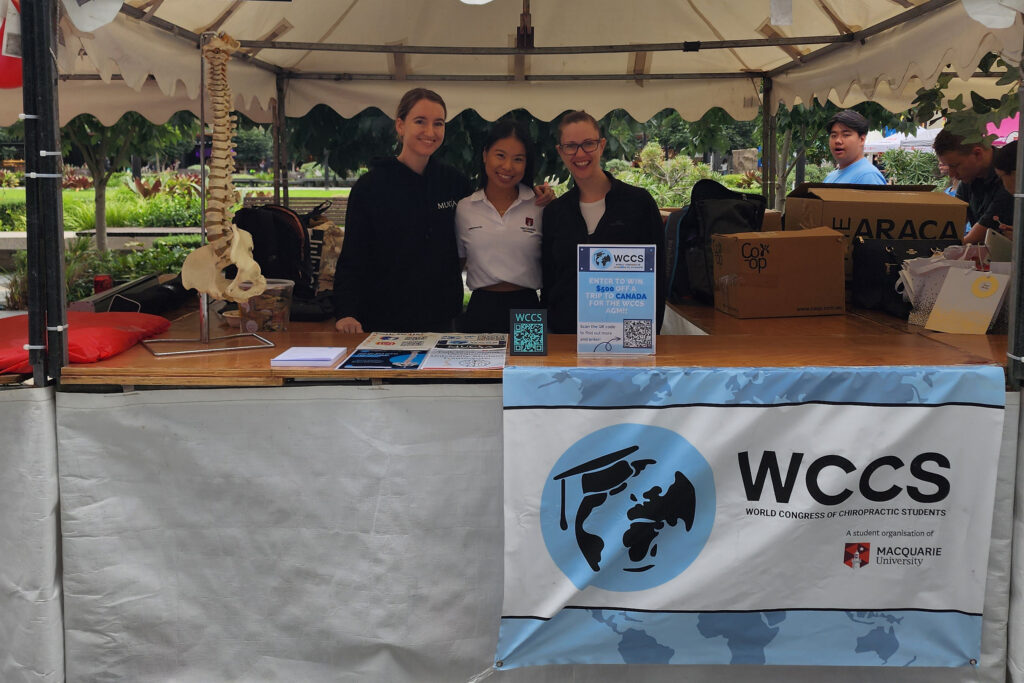 RMIT University
RMIT kicked off the O-Week events on Monday 20 February. Our SR Committee member Dr Olivia Peacock spoke to new students, sharing her wisdom from being a recent student and how ACA can support them through their studies. Next was the annual RMIT 'Beer & Pizza Night' which was well attended by all year levels. ACA sponsored the event and students enjoyed hearing from Dr Damian Kristof (Board) and Drs Lyndall Daley and Luke Nelson (AICE Sports Chiro Group) about all things ACA and sports chiropractic.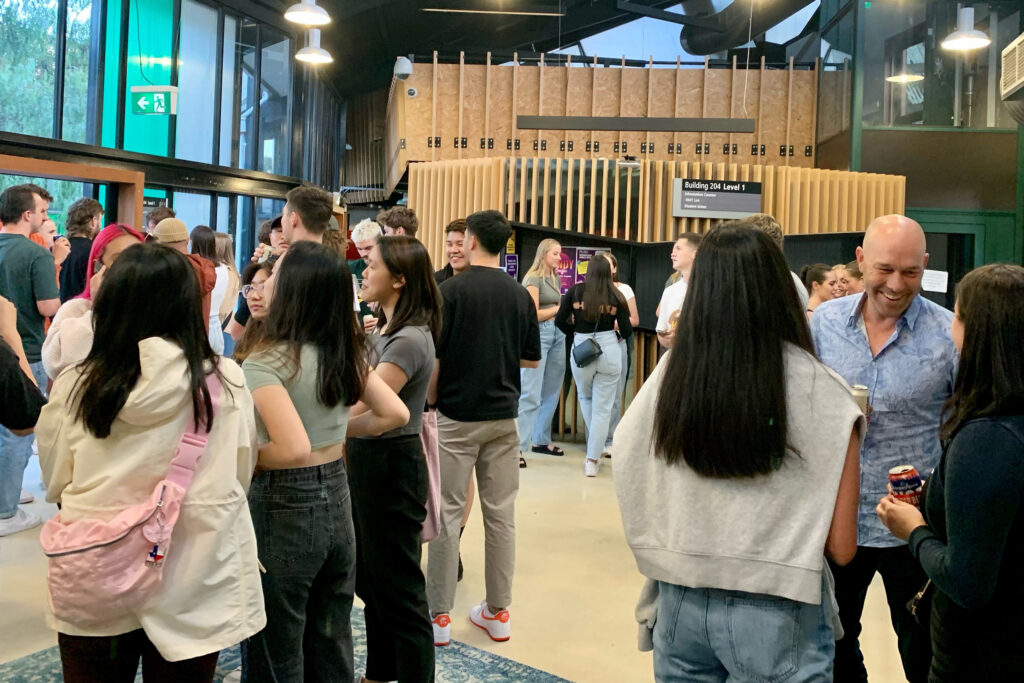 Murdoch University
Murdoch University held their orientation week presentation on 21 February. WA Regional Manager Shelly-Anne Cornell and ACA Board member Dr Karen Kuleski-Gibb attended the event to meet and greet the fresh face students who were ready to embark on their journey as a 'chiro' student. Overall, a university student's journey is a vital step in achieving personal and professional goals, creating a sense of purpose, and contributing positively to society. ACA was extremely pleased to have signed up every student in attendance on the day.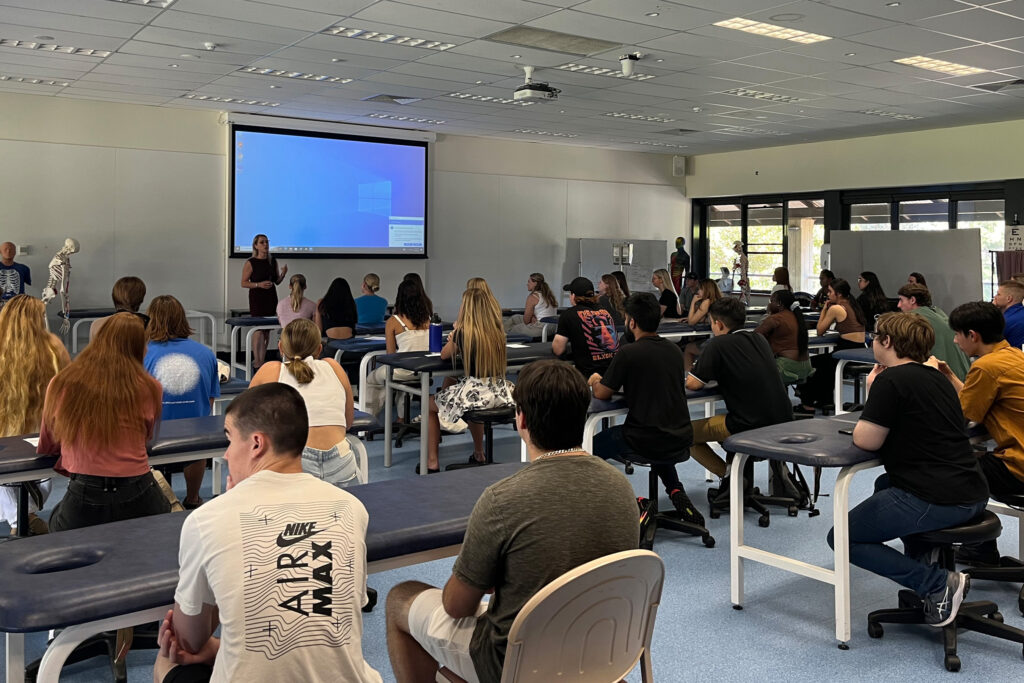 Australian Chiropractic College
Over to the Australian Chiropractic College in Adelaide on Friday 24 February where ACA were honoured to be a part of their afternoon orientation for new students. Our Regional Manager, Serita Burger chatted to students about ACA and encouraged them to become ACA members. Many new students then went on to a weekend at the ACC Orientation Chiro Camp, which our local SR Committee member Dr Michael Harney attended, sharing some of his insights into being a chiropractor and being part of ACA.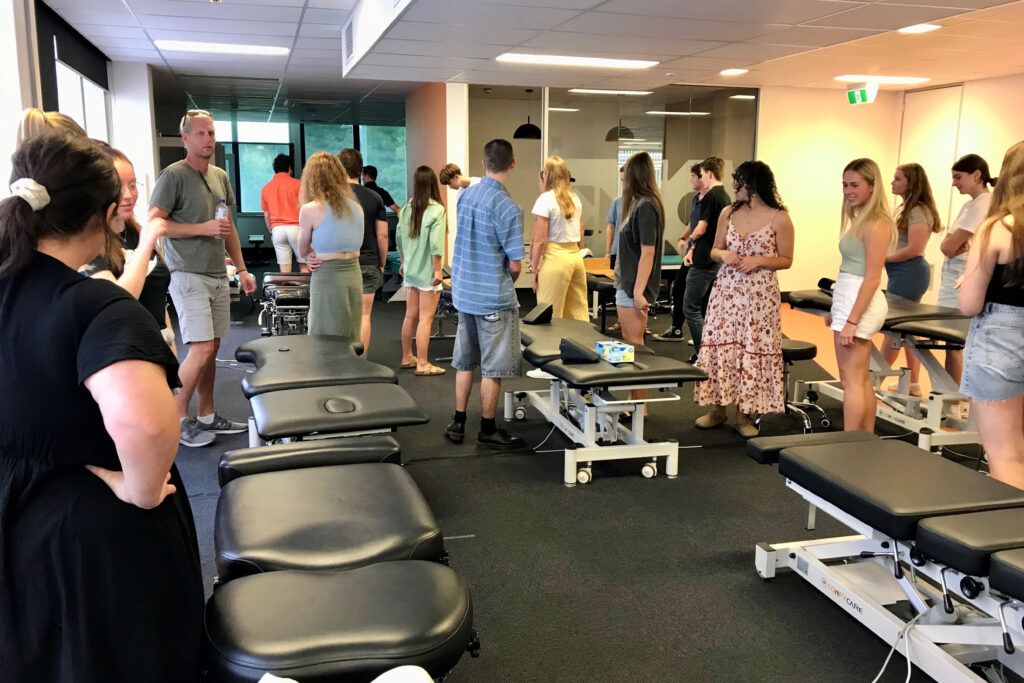 CQUniversity
O-Week in Brisbane was a great success after missing it in 2022 with the floods. On Thursday 2 March, ACA welcomed over 40 new students to the region, and we are so pleased to be able to support them as they begin their chiropractic journey. A huge shout out to Izzy and jack – from CQU Chiropractic Club and current senior students at CQU, who encouraged the students to join and shared their own stories of their association with ACA. A fabulous beer and pizza evening finished off the welcoming of new students.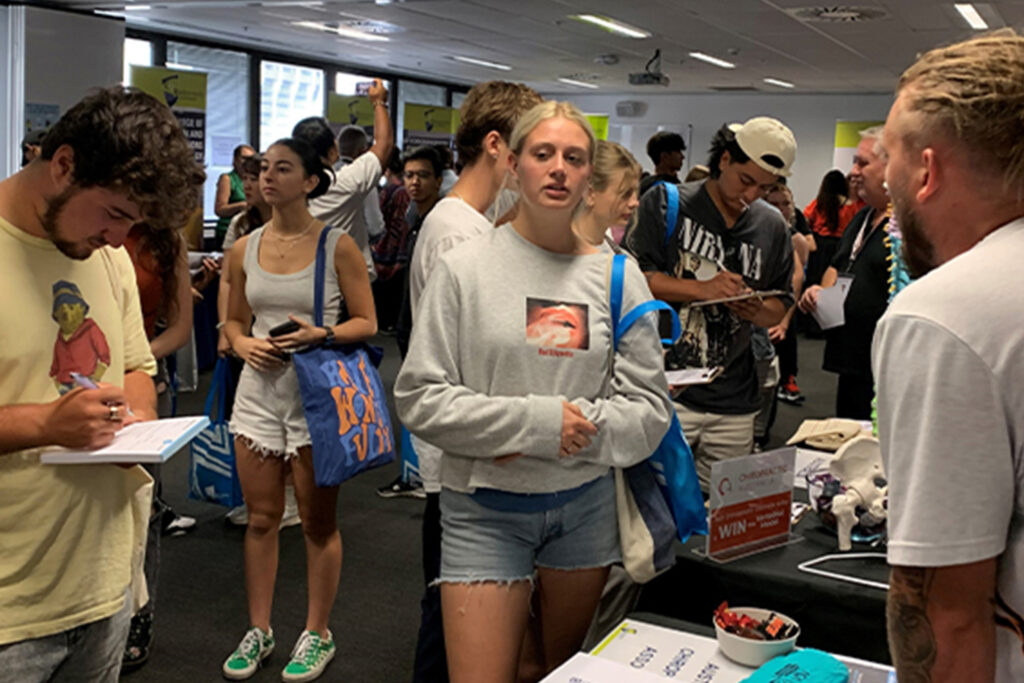 Wow! What a successful O-Week (month) we have had! This year we have welcomed over 260 new student members to the ACA. The vibe and buzz were contagious across all campuses. This year all regions offered a lucky door prize of a flexible spine on a stand. All new student applications went into the draw to win. Congratulations to the five students who won in their respective campuses. Here's to a great year of supporting and connecting with our young cohort!
If you're a chiropractic student and would like to learn more about how the ACA can support you through your chiropractic journey, visit chiro.org.au/students