Event

About the Event
With lockdowns, border closures and the continuing uncertainty of COVID-19, we are pleased to announce that ACA Conference 2021 is still proceeding but will now take place online!
ACA Conference 2021 will be held over two days on an interactive online platform, with a streamlined timetable allowing you to attend live sessions as well as providing an opportunity to catch up on sessions you may have missed, up to three months after the event.
The Female Patient & Women's Health
The theme for ACA Conference 2021 will centre on all you need to know about the female patient and their unique health needs. Regardless of your gender, you'll be able to take this valuable knowledge back to your practice and gain a further understanding of this important area in a single weekend.
This year's speakers include physiotherapist Jennifer Guest, naturopath Erica Smith, and chiropractors Drs Katelyn McGregor, Andrea Huddleston and Julie Uren.
CPD
Taking place on Saturday 23 and Sunday 24 October, each day will run live for approximately five hours, with short breaks included between sessions.
In addition to eight hours of learning across both days, delegates will have access to recordings from the other stream. This totals 16 hours of learning that may form part of your CPD learning goals.
AGM
Due to the continuing uncertainty of COVID-19, the 2021 Annual General Meeting  will be held via an online platform.
Date:  Friday 22 October 2021
Time:  7:30pm AEDT
More details coming soon.
Research Symposium
Call for Research Papers
Submission Now Closed

The ACA Conference invites researchers, research students and chiropractic students to submit an abstract of their original research for podium and poster consideration for the event.
Submissions
Please read the Submission Guidelines and Ethics Declaration for more details.
Research Prizes
Podium Presentations (original works)
ACA 1st Prize for Research excellence (podium) $2,500
ACA 2nd Prize for Research Excellence (podium) – $1,500
ACA 3rd Prize for Research Excellence (podium) – $1,000
Poster Presentations
ACA 1st Prize for Research Excellence (poster) – $1,500
ACA 2nd Prize for Research Excellence (poster) – $1,000
ACA 3rd Prize for Research Excellence (poster) – $500
A prize may not be awarded if the judges decide that entries within that category are not of a sufficient standard.
Please forward abstract submissions or further questions regarding the submissions guidelines to Dr Craig Moore at craigsmoore@mac.com
Sponsors
Major Sponsor – Guild Insurance
Guild Insurance is Australia's leading insurer for allied health professions. For over 25 years, Guild has partnered with the Australian Chiropractors Association to develop insurance products that keep pace with your changing needs as an Australian chiropractic professional. You can contact Guild on 1800 810 213.
For more information visit: www.guildinsurance.com.au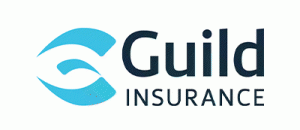 Gold Sponsor – Sleepmaker
SleepMaker has forged a heritage of innovation that has been tested by millions of Australians for over a century. The SleepMaker difference is they offer a range of technologies and brands that cater to diverse needs of all Australians. SleepMaker is your guarantee of proven support and quality.
For more information visit www.sleepmaker.com.au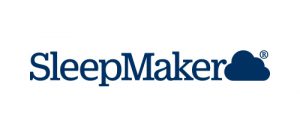 Registration
ACA Member:  $440.00
Non ACA Member Chiropractor:  $575.00
ACA Student:  $99.00
Non ACA Student: $199.00
Registration closes 12:00pm AEDT 22 October 2021.