Event

The Cervical Spine
The Australian Chiropractors Association is proud to announce its 2022 Annual Conference to be held at the Hilton Sydney, from 22-23 October. After two years of lockdowns and border closures from COVID-19, we finally have the opportunity to meet in person and we cannot wait!
The theme for the 2022 conference is The Cervical Spine, encompassing a deep dive into the extensive intricacies of the upper neck, neck pain and dysfunctions related to this important region of the body – along with how your sleep and overall wellbeing can be impacted.
As Australia's premiere event in Chiropractic, we are looking forward to hearing from a diverse and highly experienced group of researchers, professionals, and academics both here and internationally.
The ACA Conference is the perfect way to keep up-to-date with current chiropractic research and connect with colleagues after a long break from in-person events.
Research Symposium
ACA Conference 2022 invites researchers, research students and chiropractic students to submit an abstract of their original research for podium and poster consideration for the event. Submission deadline is Sunday 31 July 2022.
Please read the Research Symposium: Submission Guidelines for more details.
Authors will be advised about the outcome of their submission on Sunday 14 August 2022.
Presenting finalists will need to be registered for the conference weekend.
Conference Dinner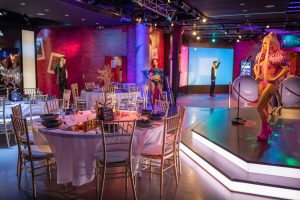 Embark on an inspiring journey through time as you visit some of the most influential figures in Australian history, favourite sporting hero's past and present, world leaders along with iconic celebrities and characters from the world of entertainment.
Join us at Madame Tussauds Sydney Live Music Zone for the ACA Conference Dinner.
Date:  Saturday 22 October 2022
Venue:  Madame Tussauds
Time:  6:30pm
Cost:  $140.00 per person
Dress to impress!
You can book your dinner tickets when you register for the event.
Accommodation
This year's conference will be held at the Hilton Sydney. With stylish comfort in the heart of the city, the Hilton Sydney offers a contemporary design and unpretentious luxury.
Adjacent to the Queen Victoria Building shopping arcade and within two kilometers of Darling Harbor entertainment, the Sydney Opera House, and the Royal Botanic Gardens it is the perfect position for our conference.
ACA has negotiated accommodation discounts and secured a limited number of reduced-rate hotel rooms to make your stay in Sydney cost affordable. Rooms at the group rate are limited and available on a first come, first-served basis.
To access your special accommodation rates, visit the Accommodation portal below.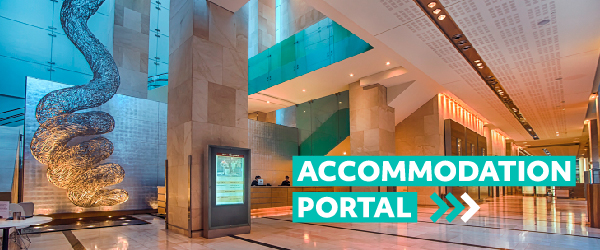 Registration Costs
The costs to attend the conference 'in-person' or to 'view online' are the same.
Early bird closes on 26 August 2022.
If you have any questions regarding ACA Conference 2022 email Debbie Kelly at debbie.kelly@chiro.org.au
To read ACA Conference 2022 Terms and Conditions, click here.
Member Type
Until 26/08/22
After 26/08/22

Member Type

ACA Member
$750.00
$1,200.00

Member Type

ACA Student
$250.00
$250.00

Member Type

CA/Partner
$300.00
$300.00

Member Type

Non ACA Member
$1,200.00
$1,550.00
Sponsors
Major Sponsor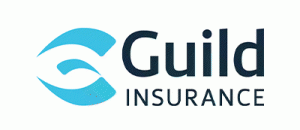 Guild Insurance is Australia's leading insurer for allied health professions. For over 25 years, Guild has partnered with the Australian Chiropractors Association to develop insurance products that keep pace with your changing needs as an Australian chiropractic professional. For more information contact Guild 1800 810 213, or visit guildinsurance.com.au
Gold Sponsor

Metagenics has been providing Natural Medicines for over 30 years and is the number one supplier of quality Natural Medicines in Australia and New Zealand. They are committed to providing the best education and services, and ensuring they deliver products of high-quality and efficacy, helping natural healthcare professionals achieve the best outcomes. For more information visit metagenics.com.au
Silver Sponsor

BioCeuticals is Australia's leading provider of nutritional and therapeutic supplements. Renowned for manufacturing and delivering high-quality integrative medicines to healthcare practitioners, BioCeuticals aims to consistently raise the standards of natural-based therapies. For more information visit bioceuticals.com.au
Dinner Sponsor

SleepMaker and the Australian Chiropractors Association have a longstanding partnership, working closely together for over 25 years to help improve the Chiropractic health of Australians. For over 25 years SleepMaker has produced the only CHIRO bedding range approved by the Australian Chiropractors Association. For more information visit sleepmaker.com.au
Bronze Sponsor

Heal with Laser helps practitioners provide treatment using an opioid-free, non-surgical alternative. They guide practitioners to become laser therapy specialists. This allows them to improve clinical outcomes, increase patients and boost their revenue.  For more information, visit www.healwithlaser.com.au
Delegate Handbook Sponsor

Chiroflow Pillow is the original waterbase pillow to complement your chiropractic care. It offers a soft layer of resilient fibre providing exceptional comfort for the head and neck, while the fibre floats on a thin layer of water for responsive support. For more information visit chiropillows.com.au

Exhibitors