About Spinal Health Week
Spinal Health Week is the ACA's flagship campaign, which will take place this year on 23-29 May 2022! This year, the ACA is raising awareness of the causes and negative effects of neck pain, with the 2022 theme
'Sore Neck? Consider a Chiro'.
Back and neck pain is recognised as one of the leading causes of disability globally.1 Research shows that neck pain is a leading cause of disability in adults (reported up to 20% of adults), with many presenting for assessment.2
In the Global Burden of Disease study in 2010, neck pain ranked fourth highest in terms of disability and twenty-first in overall burden.3 Not surprisingly, neck pain (cervicalgia) constituted in the top five back problem hospitalisations in 2017-18.4
This clearly demonstrates the need to educate Australians about their options for neck pain treatment and to consider chiropractic care as their most suitable healthcare option.
For a full list of references click here.
Tech Neck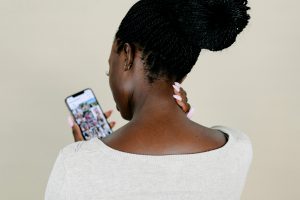 Is the endless scrolling on your device causing you neck pain? You might not know it, but the endless social media browsing, swiping and texting is having a huge impact on your overall neck health. 'Tech Neck' is now becoming a common health issue.
What is tech neck? Tech neck refers to the neck pain and posture damage that consistent looking down at devices for extended periods of time places on your neck. You may not realise it, but staring down hunched over your phone, can put immense amounts of pressure and strain on your neck and spine.
On average, Australians spend 5.5 hours on their phone each day.5 A third of us check our phone within five minutes of waking up in the morning and 70% use our phones during mealtimes.6 This means we are glued to our phones from the moment we wake up, to the moment we go to sleep!
Technology is here to stay, but that doesn't mean tech neck has to. Changing a few habits can make a huge improvement to the stress placed on your neck. For instance, changing the way you hold your phone, so the screen is at eye level, means you are less likely to be slouched in a forward-head position.
If your habits are causing you pain, then Consider a Chiro! Your local ACA chiropractor carefully assesses each patient individually and tailors your care accordingly, by using a variety of non-surgical techniques, such as spinal adjustments, manual therapy and low-force intervention to offer a drug-free, hands-on approach to healthcare.
For a full list of references click here.
Find a Chiropractor
Poor Sleep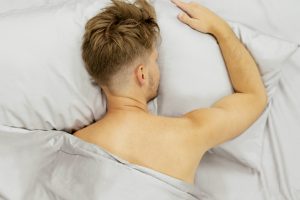 A good night's sleep is essential for good health and overall wellbeing. However, is poor sleeping posture slowing you down? A healthy and supported neck can be greatly impacted by a poor night's sleep. From old mattresses to incorrect sleeping positions, bad posture and inadequate sleep hygiene can all place unnecessary strain on your neck – making it sore and stiff the next morning.
According to the Sleep Foundation, 33% of your life is spent sleeping,7 so the way you sleep should help, not hinder, your spinal health. Sleeping in awkward positions can cause back and neck pain, along with fatigue, muscle cramping and other health issues.
If you are hindered by pain from poor sleep, and neck pain is slowing you down, then consider chiropractic care. Following a thorough evaluation, your ACA chiropractor can provide advice on better sleeping positions, postural exercises, supportive mattresses, and ergonomic pillows to ensure you sleep well and your neck doesn't suffer.
Chiropractors work in partnership with you to provide appropriate, tailored care as well as lifestyle advice to prevent re-occurrence.
For a full list of references click here.
Find a Chiropractor
Care for your Neck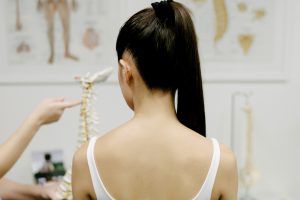 Did you know that chiropractic care can be a preventative healthcare option? Meaning you don't have to wait until you're suffering from neck pain to seek help for it.
Whether you're a new or existing chiropractic patient, if you're eager to maintain your neck health before it becomes a problem, then join the 300,000 Australians who visit a chiropractor each week.
Implementing positive spinal health habits in the first place, including good posture, sleep hygiene and partaking in regular stretching and exercise regimes are important factors in preventing neck pain.
Chiropractors can offer advice and assistance to help you make appropriate lifestyle choices and reduce the risk of spinal health issues arising in the first place.
Find a Chiropractor
Competitions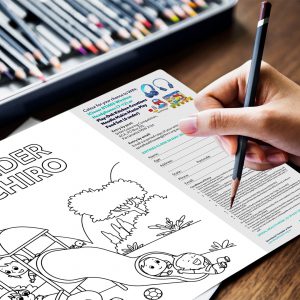 Kids Colouring Competition
Our Colouring Competition is perfect for kids aged 12 and under and gives them the chance to win either iClever BTH03 Wireless Headphones (7-12 years) or a Play-Doh Kitchen Creations Noodle Makin Mania Play Food Set (6 & under).
Winners:
6 and under:  Ava Burrows (QLD), Gloria Joyce (NSW), Lucas Whelan (VIC), Eden Norman (SA), Sarah Kaiser (WA),  Aviva Leighton (TAS), Amelie Troup (ACT)
7-12:  Mackenzie Lees (NSW), Zara Crapper (VIC), Maggie Cooney (SA), Emily Moore (WA), Quentin Gose (QLD), Manogna Cataram (ACT), Emily & Tony Robinson (NT)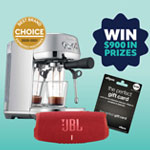 Online Competition
Something a little more fun for the adults is your chance to win some fantastic prizes valued at $900. Simply tell us in 50 words or less how chiropractic has helped you maintain a healthy neck? Prizes include a Breville Bambino Plus Espresso Machine, a JBL Charge 5 Bluetooth Portable Speaker or an Eftpos Gift Card.
Winners:
1st Prize: Helen Ridley, TAS
2nd Prize: Emily Hiam, VIC
3rd Prize: Hayley Parker, TAS
Find a Chiro
Chiropractic care is not a one size fits all healthcare option. Chiropractors carefully assess each patient individually and tailor their care accordingly.
By using a variety of non-surgical techniques, such as specific spinal adjustments, manual therapy and low-force intervention, chiropractors offer a drug-free, hands-on approach to spinal healthcare.
Find your local ACA chiropractor