About Spinal Health Week
Spinal Health Week is the ACA's flagship campaign, which will take place this year on 24-30 May 2021! This year, the ACA is raising awareness of the causes and negative effects of back pain, with the 2021 theme
'Sore Back? Consider a Chiro'.
With the prevalence of back pain being a true burden in the community, Australians are being urged to consider all their healthcare options when it comes to the treatment and intervention of back pain.
According to the Institute of Health & Welfare, around 4 million Australians (16% of the population) have back problems. It is also estimated that 70–90% of people will suffer from low back pain at some point in their lives.1 While pain is the main symptom, we know low back pain is now the leading cause of disability worldwide.2
Whether you are experiencing pain from bad habits like inactivity, suffering from an exercise injury, or just want to maintain your spinal health, chiropractic care may help you get back to your best self.
For a full list of references click here.
Stuck in a Slump?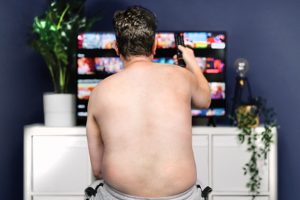 Are your bad habits causing you pain? Whether it's a little too much time on the couch, stuck in a slump or just not being as active as you should, these can all be contributing factors to your back pain.
With the average Australian sitting for more than half their day,3 and 56% of Australians not getting the recommended amount of exercise per week,4 this may cause a new episode of back pain or trigger pre-existing pain.
If your habits are causing you pain, then Consider a Chiro! Your local ACA chiropractor carefully assesses each patient individually and tailors your care accordingly, by using a variety of non-surgical techniques, such as spinal adjustments, manual therapy and low-force intervention to offer a drug-free, hands-on approach to healthcare.
For a full list of references click here.
Find a Chiropractor
Not Moving Well?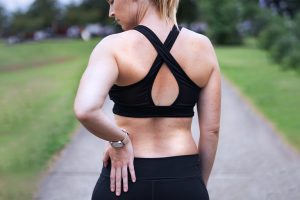 Exercise is an integral part to keeping your health and wellbeing in check. That is why when pain stops you in your tracks, it can be disheartening and frustrating to perform your favourite activities.
With nearly 60,000 Australians admitted to hospital due to sporting related injuries per year,5 this shows that Australians are in fact a nation of sport lovers. However, this does not come without potential risks to the body.
If you are hindered by pain or not moving like you used to, then chiropractic care could be for you. Chiropractors focus on the diagnosis, management and prevention of disorders of the spine, including the effects they can have on your nervous system and general health.
Chiropractors work in partnership with you to provide appropriate, tailored care as well as lifestyle advice to prevent reoccurrence.
Find a Chiropractor
Keep a Happy Back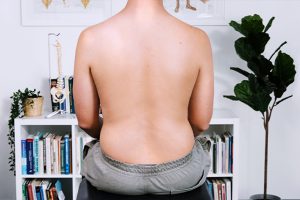 Did you know that chiropractic care can be a preventative healthcare option? Meaning you don't have to wait until you start suffering from back pain to seek help for it.
Whether you are a new or existing chiropractic patient, if you're eager to try and maintain your spinal health before it becomes a problem, then join the 300,000 Australians who visit a chiropractor each week.6
Implementing positive spinal health habits including practising good posture and exercising regularly are important factors in maintaining your spinal health and preventing back pain. So visiting an ACA chiropractor can help ensure that these practices are supported.
Chiropractors can offer advice and assistance to help you make appropriate lifestyle choices and reduce the risk of spinal health issues arising in the first place.
Find a Chiropractor
Competitions
Competitions now closed.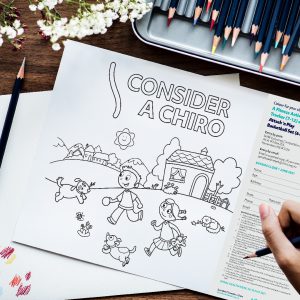 Kids Colouring Competition
Our Colouring Competition is perfect for kids aged 12 and under and gives them the chance to win either a Fitness Activity Tracker (7-12 years) or a Little Tikes Attach 'n Play Basketball Set (6 & under).
Congratulations to the winners of our colouring competition:
NSW:  Josie Sandes and Poo Rvi
QLD:  Alexander Sandon and Aria Barnwell
WA:  Chandler Carss and Kaylee Green
ACT: Torah Hernandez and Lilly Holding
TAS: Amelia Pearce and Emily Pearce
VIC: Harvey Sanders and Amahli Finn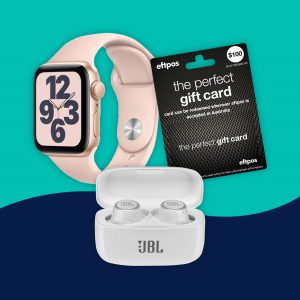 Online Competition
Something a little more fun for the adults is your chance to win some fantastic prizes valued over $750.  Simply tell us in 50 words or less how chiropractic has helped you keep your back happy! Prizes include Apple Watch SE 40mm, a JBL Wireless In-Ear Sport Headphones or an Eftpos Gift Card.
Congratulations to the winners of our online competition:
1st Prize:  Becky Palmer, WA
2nd Prize: Maria Birse, SA
3rd Prize: Lauren Skelly, QLD
Videos
This #Spinal Health Week we are asking Australians who suffer from back pain or want to maintain their spinal health to #ConsiderAChiro!
Find a Chiro
Chiropractic care is not a one size fits all healthcare option. Chiropractors carefully assess each patient individually and tailor their care accordingly.
By using a variety of non-surgical techniques, such as specific spinal adjustments, manual therapy and low-force intervention, chiropractors offer a drug-free, hands-on approach to spinal healthcare.
Find your local ACA chiropractor