About Spinal Health Week 2020
Spinal Health Week is the ACA's flagship campaign, which will take place this year on 17-23 August 2020.
For those who know and love the traditional Spinal Health Week format, this one will run a little differently to previous years. As the ACA launch the new campaign Consider a Chiro, we have set up a dedicated page which has all the information about this year's Spinal Health Week theme!

Visit Consider a Chiro to find out more
About Consider a Chiro
As with every Spinal Health Week, this year's theme is 'Consider a Chiro – My Chiro, My Action Plan on Pain'. During the week ACA chiropractors from across Australia will be asking their communities to Consider a Chiro for the care of their back pain, neck pain and headaches.
These common conditions affect a number of Australians every day. For instance:
up to 90% of people will experience back pain at some point in their life and an estimated 16% of the population currently have back problems;1
general practitioners are consulted seven times per week for neck pain;2 and
4.9 million people in Australia suffer from migraines.3
It is important that Australians understand all their options when it comes to caring for their health and wellbeing. The good news is that chiropractic may offer you a drug free alternative to not only help prevent and alleviate pain, but to promote a healthy and fulfilling lifestyle.
This Spinal Health Week is a perfect time to make an appointment with your local ACA chiropractor to see how they may help if you suffer from pain.
For a full list of references click here.
Consider a Chiro
Spinal Health Week Competitions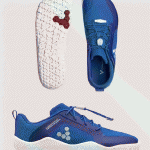 Kids Colouring Competiton
Get involved this Spinal Health Week with some great competitions for the whole family!
Our Colouring Competition is perfect for kids aged 12 and under and gives them the chance to win a pair of VIVOBAREFOOT shoes valued at $119.95!
Congratulations to our winners:
VIC:  Willow James and Lucas MacGregor
SA:  Evie Schubert and Madilyn Schubert
QLD: Koby Potter and Quentin Gose
WA: Zev Horsten and Yara Raujee
NSW: Christian Boulattouf and Maelie Avery
ACT: Saffron Garratt and Amelie Troup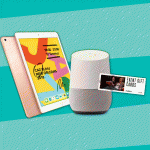 Online Competition
Something a little more fun for the adults is your chance to win some fantastic prizes valued over $750.
Simply tell us in 50 words or less why you would 'Consider a Chiro' for back pain, neck pain and headaches. Prizes include Apple 10.2" iPad 7th Gen, a Google Home Smart Speaker or an Event Cinemas eGift card!
Congratulations to our three winners:
1st Prize:  Mrs Amy Hidge (VIC)
2nd Prize: Mrs Alicia Petrie (NSW)
3rd Prize:  Miss Marie White (WA)
Spinal Health Week Video
This Spinal Health Week we are asking Australians to consider a chiro as part of their action plan on pain! Check out our Spinal Health Week animation video for 2020!
See our past Spinal Health Week videos from previous campaigns!
Find a Chiro
Chiropractic care is not a one size fits all healthcare option. Chiropractors carefully assess each patient individually and tailor their care accordingly. By using a variety of non-surgical techniques, such as specific spinal adjustments, manual therapy and low-force intervention, chiropractors offer a drug-free, hands-on approach to spinal healthcare.
Find your local ACA chiropractor