International Women's Day (IWD) is one of the most important dates in our ACA calendar and is just around the corner. As an Association representing and promoting health and wellbeing, advocating for gender equality and fairness to all, especially women and individuals from marginalised communities are absolutely fundamental to our core beliefs and values.
Celebrated on 8 March every year, International Women's Day gives us an opportunity to celebrate and recongise the hard work and achievements of our female ACA members, their female patients as well as their work representing and treating marginalised individuals in our community. Initially, the purpose of International Women's Day was to recognise the social, economic, cultural and political successes of women and to call for gender equality. Now it is this and so much more than it's humble beginning in the early 1900s.
Now, a worldwide celebration, International Women's Day is marked with global events and activities including conferences, rallies, marches and cultural events to raise awareness for gender equality and inspire action. We use this as an opportunity to not only reflect on the progress that has been made since the 1900s – but to also recognise and advocate for the work that still NEEDS to be done!
This year's themes are 'Embrace Equity' (International Women's Day website) and 'DigitALL: Innovation and Technology for Gender Equality' (UN Women).
Arguably two of the most important themes yet both advocate and call upon the need for women's equity in both day-to-day life and in the digital realm.
First of all, the UN Women's theme 'DigitALL: Innovation and Technology for Gender' advocates for a safer, more exclusive, and equitable digital world for women. Today a persistent gender gap in digital access keeps women from unlocking technology's full potential. Their under representation in STEM education and careers remains a major barrier to their participation in tech design and governance. And the pervasive threat of online gender-based violence – coupled with a lack of legal recourse – too often forces them out of the digital spaces they do occupy.
This UN Women's theme for IWD is crucial and raises the need to remove all barriers to accessing the digital world, increase education and training for women and girls in STEM, enable women to create tech that meets their needs, and finally, to eliminate all online gender-based violence.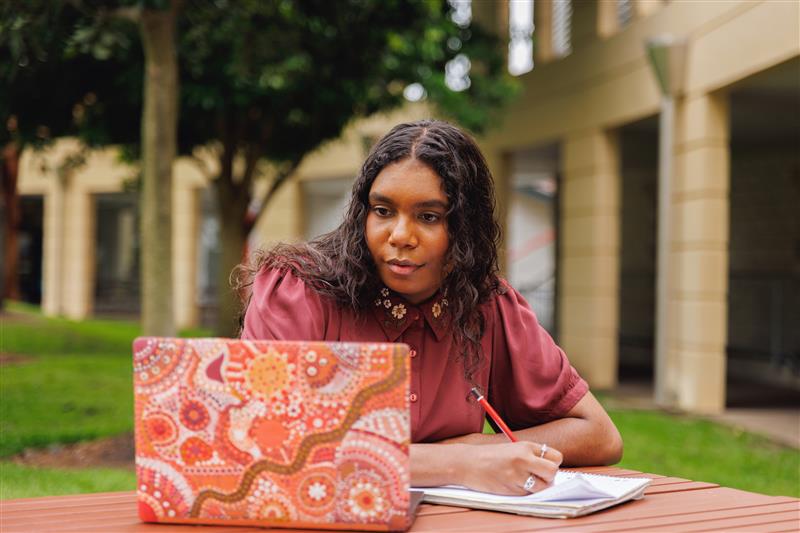 The second theme, Embrace Equity, is a call to action of a different kind. Embrace Equity is not just an invitation to examine biases and gender privileges, but to understand that we must treat all individuals fairly and provide the same, if not equal avenues and resources of support that one may require to achieve their goals, regardless of their backgrounds, identities, ethnicities, cultures or circumstances.
Equity underpins the notions of 'fairness' and 'justice'. It is more than equality. Equality is equal access and sameness in support and is a state where everyone is at the same level. However, equity is going one step further to recongise that all people are from different circumstances and thus require differing levels of support, guidance, and nurturing. Although both have similar origins in revolving around fairness and evenness, equality means adjustments need to be made.
This means that if gender equality is the end, gender equity is what we need in order to get there. This means that there must be fairness of treatment according to one's respective needs. This may include equal treatment or, as equity infers, a treatment that is different, but which is considered equivalent in terms of rights, benefits, and opportunities.
On the road to gender equality, we must have equity. This requires us to change the narrative and put the lens on fixing a system that has suppressed the rights, needs and requirements of women worldwide, particularly in the workforce.
So, lets come together to recongise our differences to empower women and inspire action this International Women's Day. By bringing attention to these issues, we can all take a step forward to bridging the gender equality gaps in our local communities and society.
For further information on International Women's Day and what you can do to celebrate, visit internationalwomensday.com and unwomen.org or to become a part of the WIC group, join them on Facebook.
International Women's Day Events
ACA is hosting events around the country for ACA members to celebrate.
Townsville 4 March
Adelaide 8 March
Melbourne 8 March
Fremantle 8 March
Canberra 8 March
Penrith 9 March
For more information and to register, visit chiro.org.au/iwd