Event
Managing Workers Compensation Patients Workshop
About the Event
Managing patients who come from the workers compensation or motor vehicle accident compensation system is an important function of private practice. Along with the need to provide excellent chiropractic care comes the need to fulfill all administrative requirements of SIRA.
Join Adj Prof Henry Pollard on Saturday 20 February 2021 for a half-day workshop on Managing Workers Compensation Patients. This workshop will provide attendees with basic requirements of SIRA, including record keeping, the use of outcome measures and when treatment should commence and cease. Attendees will also practice how to implement the required administrative documents, as well as discussing the role of maintenance care within the statutory framework.
Due to COVID-19 restrictions, this event will be sit down only, with lunch provided.
Workshop Details
Date:  20 February 2021
Venue:  Novotel Parramatta, 350 Church Street, Parramatta NSW
Time:  1:00pm to 5:30pm AEDT
Lunch will be served at 12:00 pm until 12:45pm with the workshop commencing at 1:00pm.
Registrations will close Sunday 14 February 2021.
Speaker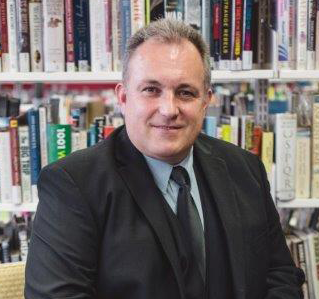 Adjunct Professor Henry Pollard
Adjunct Professor Henry Pollard is a practicing sports chiropractor based in Sydney. He is owner and director of a chiropractic clinic located in Cronulla and he specialises in sports chiropractic. Adj Prof Pollard has been in private clinical practice for the last 27 years, has been an independent Chiropractic Consultant for Work-Cover Authority of NSW for 18 years and has taught for over 30 years in the areas of orthopaedics, sport medicine, clinical management and research at Macquarie University.
He currently holds an Adjunct professorial position at CQUniversity. He has lectured at numerous conferences nationally and internationally in the fields of chiropractic, sports medicine and research and has published 130 peer-reviewed manuscripts in medical and chiropractic peer reviewed journals. His research interests include clinical & sports chiropractic, epidemiology of injury, sports medicine, and psychosocial factors in chronic pain. He has had nine PhD and three MSc research student completions.
Workshop Costs
ACA members:  $265.00
ACA Students:  $100.00
Non ACA members:  $365.00