Event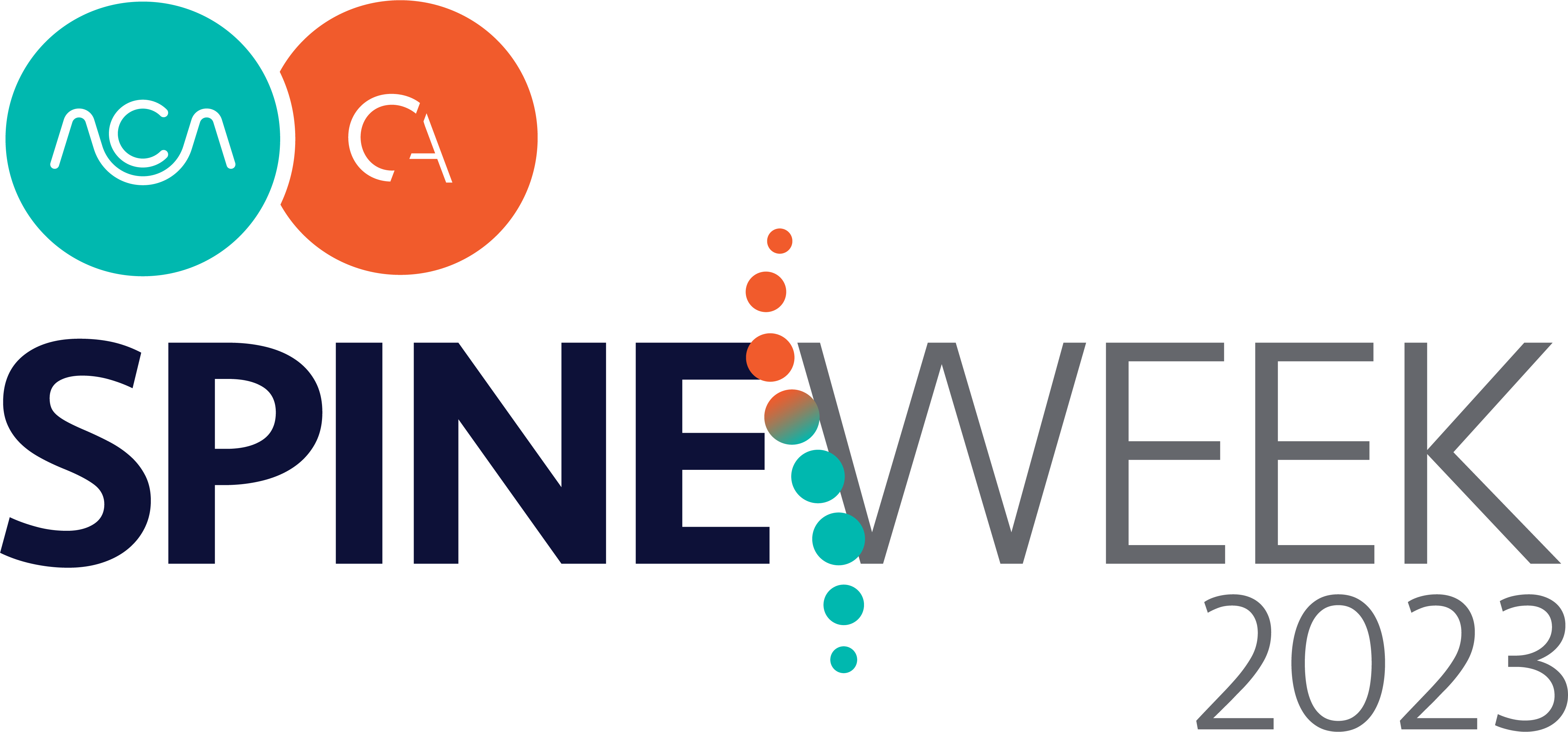 About
SpineWeek is an international conference presented every four years by spine societies from across the globe. SpineWeek was planned to be presented in Australia for the first time in 2020. Unfortunately, SpineWeek 2020 did not proceed, due to COVID-19. However ACA and CA were able to pivot the plans and redefined  the program into SpineOnline, one of the first fully online presentations during the pandemic which was a great success.
Nearly three years later we are pleased to announce that SpineWeek is back and will take place from 1-5 May, 2023 at the Melbourne Convention and Exhibition Centre.
Whilst the full SpineWeek conference runs for five days, the Chiropractic/Allied Health stream at SpineWeek is presented over two days – Thursday and Friday. We look forward to a truly exciting week in Melbourne, both at a scientific and a social level.
For more detail on the societies, speakers, registration, not to mention the extraordinary exhibition please visit the SpineWeek 2023 website.
Call for Abstracts
Call for Abstracts Deadline:  31 December 2022
The Australian Chiropractors Association (ACA) and Chiropractic Australia (CA) call for scientific abstracts to be submitted for presentation at SpineWeek 2023, to be held 1-5 May 2023 at the Melbourne Convention and Exhibition Centre.
The theme of SpineWeek for the ACA and CA stream is Conservative Spine Care. Research abstracts should be relevant to this theme. Abstracts will be considered from the following topic areas:
Adverse events;
Basic science/Biomechanics/Ergonomics;
Clinical research;
Epidemiology/Aetiology;
Public health, health services research, and socioeconomics;
Multidisciplinary/Interdisciplinary Care;
Psychosocial/Behavioural
For detailed instructions click here.  For an abstract template click here.
To submit your abstract email [email protected].
Registration
For details on registration costs for SpineWeek 2023, visit their website at spineweek.org