About
We invite all SA members to come along to connect, catch-up and celebrate the end of another year while hearing from local speaker Dr Eric Pierotti presenting on Honing Diagnostic Skills.
Date:  11 December 2020
Time:  7:00pm to 10:00pm
Venue:  Sage Hotel, 208-226 South Terrace, Adelaide 5000
Cost:  Free for ACA members
Food and drinks will be served during the evening.
Registration closes Monday 7 December 2020.
Speaker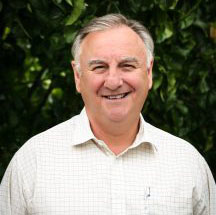 Dr Eric Pierotti
As a 1973 graduate chiropractor Dr Eric Pierotti has over 46 years of clinical experience in private practice. After undertaking further studies in Applied Kinesiology, SOT, Nutrition and clinical biochemistry he began teaching these subjects including Symptomatology for Health Schools Australia for several years.
Eric is a certified teaching Diplomate with the International Education Committee of ICAK and is a current board member of the International Board of Examiners for ICAK. He is the past Chairman of the International College of Applied Kinesiology a position he held for 9 years and is past president and a life member of the ICAK/Australasia. He has authored several original papers, which have been published in the USA and Australian Collected Papers for critical review and the International Journal of Applied Kinesiology and Kinesiologic Medicine.
He teaches Applied Kinesiology courses and other postgraduate seminars both nationally and internationally.
Register
Free for ACA members.
Registration closes 7 December 2020.