Seminar
Return to Play, Health & Sport in a Post-COVID World
About the Event
Unfortunately, this event has currently been postponed. 
The COVID-19 pandemic has brought with it a great deal of impact on the community, healthcare system, economy and many other aspects in society. The disruptions caused by the pandemic and the implications that contracting the virus can have on athletic community needs to be understood when providing care to recreational and professional athletes, as well as the health and sporting community in general.
To help practitioners and their patients adjust to the 'new normal' in sports and exercise, join Dr Peter Garbutt for a weekend seminar, where he will discuss the impacts of the pandemic on health and sports.
Topics include community impacts, access to equipment and competition, the motivation and socialisation along with the fitness profile. He will also be discussing the impacts of COVID in athletes, including post infection symptoms and considerations.
Dr Garbutt will also be taking a deep dive into 'what is health' and the value that sports chiropractic offers patients, so don't miss this informative and practical seminar in Hobart, this March.
Speaker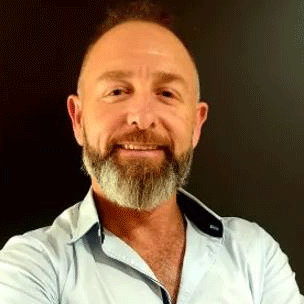 Dr Peter Garbutt,B.Sc., M.Chiro., M.Chiro.Sports Science, ICSSD, FASMF
Graduating from Macquarie University in 1995, Dr Garbutt went on to complete his Sports Masters degree in 2000. With over 20 years of working with sports from indoor soccer to beach volleyball, pole dancing to water polo at all levels from local to international, Pete has a wealth of experience with managing sports injury and performance.
​In 2015 Peter was awarded a Fellowship with Sports Medicine Australia and Australian Chiropractor of the Year in 2016.
Dr Garbutt lectures throughout the world on sports chiropractic and running technique with his first book published in November 2016 on running technique 'The Running Machine: A Users Guide'.
Seminar Costs
ACA members:  $530.00
ACA Students:  $200.00
Non ACA members:  $700.00