Webinar
Precision Lifestyle Medicine Treating the Individual not the Disease
About

The next AICE Wellbeing and Lifestyle Management webinar, titled Precision Lifestyle Medicine – Treating the Individual not the Disease, will be held Wednesday 17 March 2021and will be presented by Dr Cameron McDonald.
Lifestyle medicine is a must when attempting to improve long term outcomes in clients. Understanding the holistic nature of their health allows faster improvement.  However, many lifestyle strategies come with a non-response rate, in fact, 30-50% of the individuals in nutrition, exercise, psychological interventions are considered non-responders. In order to ensure that each individual is able to get the best result, we need to understand what makes them different, and what is the resulting change in strategy for their uniqueness. Health tech and science are now at a stage where precise personalisation is available.
This one hour webinar will cover how these differences in individuals develop, the elements of the environment that influence health, and how precision lifestyle medicine is being used in practice right now.
Registration closes 4:00pm AEDT 17 March 2021.
Learning Outcomes
Understand the non-response effect and it's impact on health/adverse outcomes
Understand biological difference and how this influences and individuals needs
Learn how personalised lifestyle medicine is being used in practice currently
Know cases that walk through the rationale of a personalised lifestyle approach
Speaker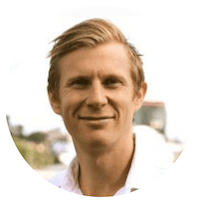 Dr Cameron McDonald
Dr Cameron McDonald has spent the last decade furthering his knowledge and skills so as to promote health in a way that makes it easy and obvious for clients. He blends his background as a dietitian and exercise physiologist, with his long-standing personal interest in health, and his passion for understanding the latest research in genetics and environmental influence on health.
Dr McDonald takes this passion to both the general community, however he has a large focus on improving the education of health professionals in the space of personalised health. He currently spends the majority of his time educating medical practitioners through to massage therapists in the application of personalisation, and how it can be readily used to dramatically improve outcomes for their clients.
Registration Cost
AICE WLM Members:  Free
ACA member:  $55.00
ACA students: Free
Non ACA members: $99.00
Registration closes 4:00pm AEDT 17 March 2021.