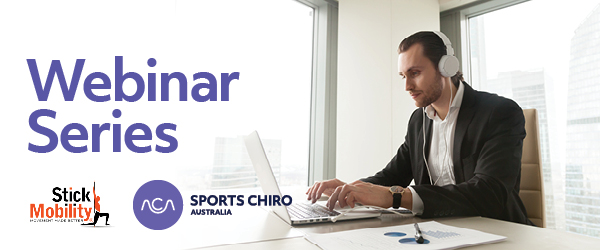 The next Sports Chiro Australia (SCA) webinar, titled Practical Nutrition Application for Athletes, will cover practical nutrition information for weekend warriors and competitive and recreational athletes.

With a Master's degree in human nutrition, this webinar will be presented by chiropractor Dr Troy Walker. Dr Walker has been in practice for 10 years, with a number of those years working within Indigenous communities in Australia. He has a special interest in active care as it relates to exercise prescription as well as diet modification, sports and clinical nutrition.
Learning Outcomes:
Learn how much protein should athletes consume per day and the best types of protein (including supplemental protein) for skeletal muscle and protein timing.
Understand evidence-based supplements that are worth investing in for the performance of your patients. Caffeine, creatine, beta-alanine/bicarbonate and beetroot juice (or concentrated dietary nitrates).
Learn if a ketogenic diet can play a role in athletic populations and if so, how and in which athletic populations. Also gain an understanding of fuel mixing and metabolic flexibility, ways to potentially train the cells to adapt to fats and carbohydrates for better exercise performance.
Registration Costs:
SCA Member: Free
ACA Student: Free
ACA Member: $33
Non ACA member: $66
CPD Allocation
This webinar has been approved for 1 formal learning hour.