Webinar
Osteoporosis: A Lifestyle Approach
About

The next Wellbeing and Lifestyle Medicine (WLM) webinar, titled Osteoporosis: a lifestyle approach across the life course and presented by Dr Emily Calton will cover evidence based lifestyle practices for prevention and management and much more.
Osteoporosis is a prevalent and debilitating condition in Australia. The rising prevalence of nutrient-poor diets and sedentary lifestyles are key risk factors for osteoporosis, as is an ageing population. To minimise the incidence of osteoporosis, a proactive preventative approach needs to be taken and lifestyle across the life course must be considered.
Learning Outcomes
At the end of this webinar with respect to the prevention and management of osteoporosis chiropractors will be able to do the following:
Ask the patient relevant lifestyle questions as part of conducting a thorough assessment
Identify red flags to look out for and the appropriate response to these
Identify and briefly explain diagnostic tests
Identify and promote evidence-based lifestyle factors that may help or hinder the patient using appropriate resources
Speaker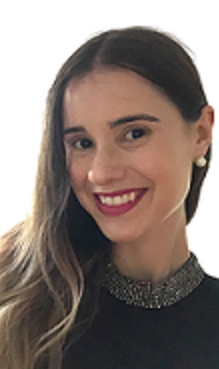 Dr Emily Calton
Dr Emily Calton is an accredited practicing Dietitian, accredited Sports Dietitian and Nutritionist, with a PhD in Public Health. She is a lecturer in the Master of Dietetics, Bachelor of Science (Nutrition and Food Science) and an invited lecturer in the Bachelor of Medicine, Bachelor of Surgery curriculum at Curtin University, Western Australia.
Emily was the co-recipient of the internationally distinguished David Kritchevsky Research Award in 2014. She has authored 18 peer-reviewed articles and a book chapter. Emily consults as a dietitian in private practice, specialising in the client-centred management of a variety of health conditions including the metabolic syndrome, irritable bowel syndrome, osteoporosis, arthritis and recovery following surgery and injury.
Emily also consults for sporting events and is passionate about promoting the health of employees in the workplace. She is the founder of The Nutrition Doctor, creating and delivering evidence-based online courses, training days, workshops, seminars and webinars, specifically designed for health professionals, who have an interest in the role of nutrition for specific health conditions, as part of their continuing professional development.
Registration Costs
Wellbeing & Lifestyle Medicine Member Free
ACA Member $33.00
ACA Students Free
Non ACA Member $66.00