Webinar
Sporting the Nerve with Neurodynamics
About

The next AICE Sports & Exercise (SCA) webinar, titled Sporting the Nerve with Neurodynamics, will be held Wednesday 21 April 2021 and will be presented by Dr Michael Shacklock.
In this one hour webinar Dr Shacklock will discuss causes, diagnosis and treatment of sports injuries that produce neuropathy and mechanical disturbances in the neighboring peripheral nerve, e.g. hamstring injury and sciatic nerve.
Registration closes 4:00pm AEDT 21 April 2021.
Learning Outcomes
This presentation will summarise a number of key points:
The importance of integrating neurodynamics with sport because they are dynamically interdependent, both from clinical and sports performance perspectives;
Sports injuries can produce nerve problems that may need specific attention because of various unique features in sports medicine: high performance, loading of nerves and musculoskeletal injuries that can spread to nerves which can then become an obstacle;
Strategies will be given for diagnosis, treatment and rehabilitation.
Speaker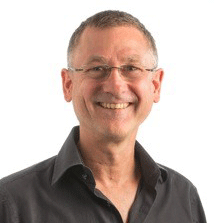 Dr Michael Shacklock
Dr Michael Shacklock, DipPhysio, MAppSc, FACP NDS Instructor, received his graduate qualification at the Auckland School of Physiotherapy, New Zealand, in 1980. He worked in public hospitals in the medical, surgical, paediatrics, orthopaedics, geriatrics, intensive care and burns areas around New Zealand before being employed in private practices, treating spinal and sports injuries in Nelson with Michael Monaghan and Auckland with Margaret Franklin. In 1985 he moved to Adelaide, Australia, working at the Royal Adelaide Hospital and private practices around Adelaide.
Dr Shacklock completed a Graduate Diploma in Advanced Manipulative Therapy in 1989 and converted this to a Masters degree at the University of South Australia in 1993. He was awarded a Fellow of the Australian College of Physiotherapists (Australian Physiotherapy Association) for his monograph and international best-seller text book, Clinical Neurodynamics, Elsevier, Oxford, 2005. In addition to his neurodynamics book, he has published two other books, Moving in on Pain (Elsevier) and Biomechanics of the Nervous System: Breig Revisited.
Michael also authored, co-authored and mentored numerous research studies, editorials, commentaries and clinical papers in international peer reviewed journals articles which have garnered many international awards, including Visiting Professor of the Faculty of Medicine, Barcelo University, Buenos Aires (see academic activities on ResearchGate). He was a member of the International Advisory Board of the journal Musculoskeletal Theory and Practice (formerly Manual Therapy), United Kingdom and is an Associate Editor of the Journal of Manual and Manipulative Therapy, USA.
Registration Costs
AICE Sports & Exercise member:  Free
ACA member: $55.00
ACA students: Free
Non ACA members: $99.00
Registration closes 4:00pm AEDT 21 April 2021.