Session Title 1
Pelvic Floor Musculature: It's Connections to the Fascial Slings and Relation to the Core
Session Outline
The pelvic floor soft tissue consists of 50% muscle and 50% connective tissue. Fascia is no longer considered an insert structure but instead a pliable, communicating network throughout the body integrating the musculoskeletal, neural, visceral and vascular systems. Today we will consider the Pelvic Floor complex as the grand central station to the fascial network and the myofascial slings which pass through it. The timing and coordination is imperative to a concise timetable, being the biomechanical body.
Learning Outcomes
The learning outcomes of this one hour talk will be to understand the Pelvic floor musculature's relationship to the myofascial slings and its connection to and role in the cylinder of support in the acquisition of dynamic core control.
Session Title 2
The Pelvic Floor Muscle: Weakness versus Hypertonicity
Session Outline
We are all well aware of the issue of in continence. Incontinence is not only caused by muscle weakness. Clinically today, we see approximately 50% incontinence presentations related to hypertonicity in the pelvic floor musculature. Hypertonicity can be caused by trauma, pain excitation in response to injury, especially in the lumbar spine, pelvis and hips. An imbalance through the tone and length of the four pelvic floor walls can cause mal alignment of the pelvic outlet and project out to associated joints as well as a lack of closure of the pelvic floor orifices.
Learning Outcomes
The learning outcomes of this 60 minute talk will be to review the pelvic floor musculature and its attachments; the physiology of pain excitation, how to diagnose weakness versus hypertonicity and how to treat it.
Biography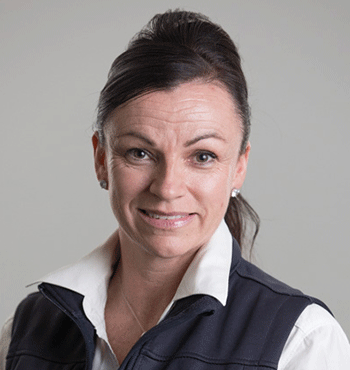 Jennifer Guest has combined her formative years as a Classical Ballet Student/Amateur performer with her academic years of pre and post graduate physiotherapy study resulting in a passionate focus on Dance Injury/Education and Prevention.
As a long standing member of the International Association of Dance Medicine and Science, Jenni remains up-to-date with the current research in dance medicine, treatment and preventative methodology.
Jenni is a Director of Smart Health Training and Services, a private allied health/medical centre which works strongly on the philosophy for a collaborative care model. Here, she runs the Smart Dancer program, the Smart Rower program and Pilates teacher training.