Webinar
Developmental Neurology for all ages
About the Event
The next Neuroscience webinar, titled Developmental Neurology for all ages will be held Wednesday 10 June 2020 and presented by Dr Robert Melillo.
In this one hour webinar Dr Robert Melillo will discuss primitive reflexes in a different view, will review brain development and movement that we are born with, and will talk about the right and left hemispheres of the brain and what each of these control.
Research shows that what happens in early brain development (first six years) ultimately creates the fate of the adult brain. Most adult neurobehavioral, mental and learning issues as well as most health issues are now being recognized as being developmental in nature. This applies to people of all ages even though much of the treatment is focused on working with kids early on it also works equally as well at any age.
This is very consistent with chiropractic because it is mostly about looking at the developmental motor milestones and then sensory and cognitive milestones that are built on postural development.
Learning Outcomes
The attendee will be able to understand the stages of normal brain development in very simple terms;
The attendee will be able to also identify the right and left hemispheres of the brain and what is controlled in each area of the brain… therefore being able to identify when there is a symptom;
The attendee will be able to identify a very basic therapy or exercise to help with to stimulate certain locations in the brain. The attendee will in addition be able to identify certain primitive reflexes that are important in evaluation for functional disconnection.
Speaker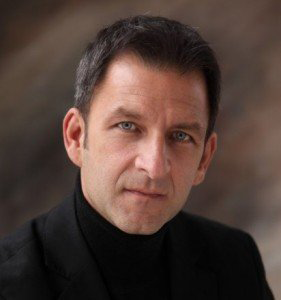 Dr Robert Melillo
Dr Robert Melillo is one of the world's most sought after and respected experts in Developmental Functional Neurology, Brain Imbalances, hemispheric integration and the diagnosis and correction of most neurobehavioral disorders and learning disabilities. He is also a successful businessman and entrepreneur and has developed many successful businesses.
In 2006, he created Brain Balance Achievement Centers which has approximately 150 centres and has helped tens of thousands of families. He is a prolific author and brain researcher and has published one major text book titled Neurobehavioral Disorders of Childhood an Evolutionary Perspective. He has co-authored approximately 20 chapters in other texts on various subjects related to Dyslexia, Attention, Frontal Lobe Development etc. and he has also published approximately 50 peer reviewed papers.
He is an Associate Professor of Developmental Disabilities at National University of Health Sciences, has multiple graduate degrees in Chiropractic, Neurology, Neuroscience and Clinical Rehabilitation Neuropsychology and is the co-founder and past President of the International Association of Functional Neurology and Rehabilitation.
Registration Costs
Neuroscience Member: Free
ACA Student: Free
ACA Member: Free
Non ACA member: $66