Event

About the Event
Bumps, Birth, Babies & Beyond
Join the AICE Paediatrics group on 18-19 March 2022 for their annual Connecting Kids Symposium to be held at the Capri by Fraser Brisbane.
Brisbane is the cosmopolitan hub for arts, culture and dining, and with stunning natural assets, clear blue skies all year round and a subtropical alfresco lifestyle, it is an urban metropolis with a relaxed vibe. Here you'll receive a warm welcome from the city with timeless nature in its soul.
Time: Friday 3:00pm – Saturday 5:00pm. Drinks and canapes will be held after the final session on Saturday.
Venue: Capri by Fraser Brisbane, 80 Albert Street (Cnr Mary Street), Brisbane

Event Sponsors
The Connecting Kids Symposium is proudly sponsored by:

SMALL DEVICE.  BIG IMPACT
The chewing device sparking a collaborative health movement for kids, parents and big picture clinicians.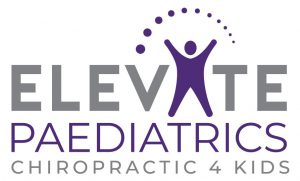 Elevate Paediatrics offers you a comprehensive and convenient way to be absolutely certain you are giving children the best possible care.
Session Information
Primitive Reflexes as an Indicator of Neuro-Development
Speaker: Dr Edna Giuntini
Session info:  Each reflex has a normal life expectancy and if retained beyond their normal phase can interfere with posture, coordination learning, and emotional control.  Learning how to test for and score retained primitive reflexes can help you provide a more in-depth care plan for your patients.
Learning outcomes:  After this session delegates should be able to test for, score and identify four of the primitive reflexes as well as understand how they can affect coordination, posture and behavioural outcomes.  You will have the opportunity to practice the movements that help to integrate these reflexes, bringing balance into the body and nerve system.
Could Functional Disconnection between the Brain Hemispheres during childhood development impact Neurobehavioral Disorders such as Autism, ADHD and Dyslexia?
Speaker: Dr Genevieve Dharamaraj
Session info: This session will supply information backed by research on how Functional disconnection can explain the epidemic in childhood Neurological disorders.
Learning outcomes: In this session you will learn how to assess for Primitive Reflexes and integrate them with exercises along with assessing if a child is right or left brain dominant. Along with the latest on cutting edge technology that is used to help produce Dopamine and Serotonin naturally, as well as Coactivation of the brain using cold laser, and vibration.
Infant Care and Evidence: What the Chiropractor Needs to Know
Speaker: Dr Joyce Miller
Session info: This one hour presentation will review the current state of evidence for chiropractic care for this population and how it can be interpreted and used in practice.
Learning outcomes: The outcome of this presentation is to answer the questions:
What is the demographic profile of the key paediatric population presented to chiropractors?
What are the main complaints and diagnostic features?
What are the concerns of the parents?
What are the measurable outcomes?  Are these clinically relevant?
Are parents satisfied?
What does this mean for our daily practice?
Why on Earth would a Newborn Baby need a Chiropractor?
Speaker: Dr Joyce Miller
Session info: This two hour presentation will provide the evidence that neonates may have biomechanical problems, not always discerned in a routine medical setting. Along with providing common cases and therapies.
Learning outcomes: The outcome of this presentation, with practical applications, is to answer the questions:
What is the aetiology of musculoskeletal injury in a newborn and how is it detected.
What are the presentations and how is it treated, along with how does the chiropractor keep the infant safe in practice.
Matrescence, Motherhood and Chiropractic – a role for Allied Health
Speaker: Dr Ali Young
Session info: This session will explore the current research behind Motherhood, Matrescence and the clinical scope for chiropractors working in this field. As an emerging field of knowledge, and chiropractic's extensive background in working with the pregnant woman, understanding of the vital role of Motherhood within the scope of chiropractic is vital.
Learning outcomes: 
Research review of Matrescence, Motherhood and Chiropractic;
Common presentations of Mothers to practice, recognition of specific clinical concerns and objective indicators of specific mother presentations;
Practice considerations for physical setup when working with mothers;
Clinical and Lifestyle tools to aide mothers in their health journey.
The Importance of Tummy time for Developmental Outcomes
Speaker: Dr Jacey Pryjma
Session info: Dr Pryjma discusses the latest research on the importance of tummy time, practical solutions to common problems parents encounter and real case studies to help you provide exceptional service and advice for the families in your community.
Learning outcomes: The outcome of this presentation, with practical applications, is to answer the questions:
Learn to identify common presentations that negatively impact Tummy Time quality;
Understand the latest research to confidently convey to parents;
Review cases and outcomes from Dr Jacey's practice.
Childbirth as a Rite of Passage
Speaker: Dr Rachel Reed
Session info: This presentation weaves history, science and research with the experiences of women to create a holistic, evidence-based framework for understanding birth.
Learning outcomes: The outcome of this presentation, with practical applications, is to answer the questions:
Childbirth is a significant rite of passage;
Physiology augments the phases of the childbirth rite of passage;
Care providers influence women's experience of birth and transformation.
Plagiocephaly – what is its relevance, how to assess it and manage children presenting with it.
Speaker: Dr Matthew Doyle
Session info: This presentation covers relevance, assessing Plagiocephaly and how to manage children presenting with it.
Learning outcomes: The outcome of this presentation, with practical applications, is to understand:
what plagiocephaly is
the potential etiologic factors
the potential sequela for the child
how to assess what type it is
when to refer out
co-management options
chiropractic care options
Speakers
Dr Edna Giuntini
Dr Edna Giuntini graduated from Palmer College of Chiropractic in 1999.  She worked in America, Croatia and England before settling in Perth, Western Australia in 2005.  Edna has practiced with a family wellness focus and all of her post graduate studies have been in the area of paediatrics and development.  In 2017 she studied the Move to Learn Program and became certified as a Move to Learn Trainer.
Edna has also participated in the Inspiral course and several paediatric based seminars.  In 2020 Edna became a Certified Provider with the Interactive Metronome and is currently studying Neuro-behavioural Disorders of Childhood and hemisphericity presented by Dr. Robert Melillo.  Edna works in private practice utilising the movements of Move to Learn to help integrate retained primitive reflexes and the Interactive Metronome to help improve timing, coordination and posture.
Dr Genevieve Dharamaraj
Dr Genevieve Dharamaraj is a family chiropractor who has a passionate interest in Paediatric Chiropractic and in particular the technique Neuroimpulse Protocol (NIP) by Dr Neil Davis. Genevieve graduated from Macquarie University in 1993 after completing an intensive three year science degree majoring in Anatomy, as well as a further two years completing the Masters of Chiropractic.
In 2014 she graduated from the University of Wales, U.K. with a Masters of Chiropractic Paediatrics. Research undertaken in the Master's degree focused on children with learning disabilities looking at brain wave patterns.
Dr Dharamaraj has been studying Childhood Neurology through IAFNR (International Association of Functional Neurology) with Dr Melillo for the last two years, including a visit to Bulgaria to observe Dr Rob work with the most severe Austistic kids. In June 2019 she opened Nurturing Brain Potential to do Melillo Method.
Dr Joyce Miller
After sustaining a serious sports injury, she developed an interest in the field of medicine and chiropractic and completed a degree in chiropractic at Northwestern University of Health Sciences.  After several years in private practice she served from 1993-1997 as Dean of Clinics/Chief of Staff, Northwestern College of Chiropractic. In 1997, she joined AECC as senior clinic tutor and has served as course leader in orthopaedics, women's health, paediatrics and led the MSc degree in Paediatrics at Bournemouth University.
Joyce is actively engaged in clinical research in the area of paediatrics and has conducted two randomised trials in excessive infant crying (aka infant colic) and manual therapy.  She has supervised multiple MSc research projects and numerous undergraduate research projects which have culminated in 75 publications for peer-reviewed journals and authored the book, Evidence Based Chiropractic Care for Infants.
Dr Ali Young
Dr Ali Young is a chiropractor with over 17 years experience. She graduated from RMIT University in 2002, and whet her appetite of principled chiropractic work in Perth, Western Australia. She moved from an associate position after 3 years, to owning her own practice with her best mate and colleague, Dr Olivia Gleeson in Palmyra, Western Australia, where she practiced for 8 years. In this time she completed her Masters in Chiropractic Paediatrics through the McTimoney College of Chiropractic, and also sat on the WA branch of CAA and WA Registration Board (until merging with Ahpra). She began to present on working with children as a chiropractor during this time, and has always had a passion to give back to the profession.
Ali still loves teaching chiropractors about working with kids, as well as learning from the emerging leaders in her profession. But she also loves to open up lines of conversations about the true realities of motherhood, and how they can shape us, how we can shape them, and how the expectation dense society we are currently living in is somewhat taking over elements of our intuitive mothering journey.
Dr Jacey Pryjma
Dr Pryjma spent years developing the ultimate chiropractic experience for children and their families. From there she has taken those ideas and packaged them up into industry recognised seminars chiropractors Mark their Steps and Mark & Measure supporting chiropractors to further up skill in examination and care plan management. She also developed a chiropractic software company called Well Kids so colleagues around the world could provide the same level of exceptional care, communication and documentation.
In a time where many have pulled back, Jacey continues to push forward and confidently lean into boldly promoting chiropractic care for children. Using the uncertainty and stress of the current landscape to drive more force behind her message and mission knowing children of today need us more than ever.
Dr Rachel Reed
Dr Rachel Reed has practised midwifery in a range of models and settings in the United Kingdom and Australia, including midwifery group practice and private practice. She has attended births in hospitals, birth centres and homes.  She is committed to the promotion of physiological birth, and of women's innate ability to birth and mother and is also an advocate for women's rights in maternity care and supports midwives in providing woman-centred, evidence based care. Her PhD thesis is 'midwifery practice during birth: rites of passage and rites of protection'.
Dr Reed is widely published in journal articles, books, magazines and websites. She is also the author of the popular MidwifeThinking blog site. Rachel is a regular keynote speaker at national and international conferences and events and is the Discipline Lead for Midwifery at USC.
Dr Matthew Doyle
Since graduating from the RMIT chiropractic program in 2005, Matthew has been in full time family practices in the UK and Australia. He has worked in leadership roles in student and professional practice, through the World Congress of Chiropractic Students, the Chiropractic Association of Australia QLD branch, the College of Chiropractic Paediatrics, and the Australia Chiropractic Associations Northern Committee.
He has taught at the Barcelona College of Chiropractic and the chiropractic program at Central Queensland University, and has run post graduate chiropractic programs for the care of children and pregnant women across Europe and Australasia. He has published multiple peer reviewed articles around the chiropractic care of children, and has peer reviewed for multiple journals. He currently practices in Queensland and is enrolled as a part time PhD student.
Accommodation
ACA has negotiated accommodation discounts and secured a limited number of reduced-rate hotel rooms to make your trip to Brisbane cost affordable. Through the travel experts at Accommodation Link, rooms at the group rate are limited and available on a first come, first-served basis.
To book through our dedicated accommodation portal click here.
Accomodation Portal
Registration Cost
Registration closes 5:00pm AEDT on 11 March 2022.
Costs
AICE Paeds Member
ACA Member
ACA Student/S1/S2
Non ACA Member
CA
Cost

AICE Paeds Member

$599.00

ACA Member

$650.00

ACA Student/S1/S2

$199.00

Non ACA Member

$845.00

CA

$199.00
Exhibitors
Rezzimax
Rezzimax offers a natural solution to chronic pain through the proven use of resonance. They have a wide range of applications and benefits for sufferers of migraines, headaches, jaw pain, neck pain, sinus pain, TMJ/TMD, anxiety, sports injuries and many other symptoms. Rezzimax works by targeting and highlighting problem areas, training the vagus nerve, and calming the nervous system. For more information Rezzimax Natural Pain Relief
Rezzimax was invented by a physiotherapist and used worldwide by chiropractors, physiotherapists, functional doctors, massage therapists and dentists.