Webinar
Chiropractic and Music Therapy
About

The next AICE Paediatrics webinar, titled Chiropractic and Music Therapy – Orchestrating Allied Health Duets will be held 29 September 2021 and presented by Dr Kathleen Lawson.
What is music therapy and why might it be relevant to chiropractors?  What are the similarities between the two professions: clinical thinking, receptor-based interventions, history?
Join Dr Lawson for this insightful webinar where you will explore simple strategies that exploit the inherent qualities of music and rhythm to support a client's development, recovery or rehabilitation and the theory behind how these strategies can be effective. You will then consider how such mechanisms may fit within a chiropractic context, and when it may be more appropriate to consider collaboration.
Date:  Wednesday 29 September 2021
Time: 8:30pm to 9:30pm AEST
Registration closes 4:00pm AEST 29 September 2021.
Learning Outcomes
Clinicians who attend this webinar can expect to:
learn more about the music therapy profession in Australia, including when, where and for whom music therapy may be a useful inclusion in one's approach to care;
understand some of the theortetical underpinnings of music therapy as a clinical discipline and evolving profession, and relate aspects of this to chiropractic;
develop tools to identify when and how 'musical strategies' may be incorporated in care within the chiropractic scope of practice and when referral to and/or collaboration with a Registered Music Therapist may help support a chiropractors work and patient progress;
access resources to facilitate further learning and professional networking.
Speaker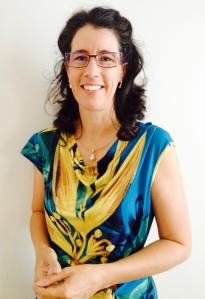 Dr Kathleen Lawson
Dr Kathleen Lawson graduated from RMIT in 1999.  For over two decades she has offered person-centred, neurologically focused care for children and families and continued her professional learning along the way.  Kathleen now works in private practice as a consultant chiropractor and registered music therapist.
Kathleen combines multiple skill sets to serve her eclectic private practice, approaching each clinical encounter from the perspectives of collaborative partnership, individual agency, and identifying and developing strengths.
She embraces the philosophy of life-long learning, welcoming opportunities to collaborate with and learn from others(including her clients), and be part of the conversation around inclusivity, agency and best practice in allied healthcare.
Registration Cost
AICE Paediatrics members:  Free
ACA members:  $55.00
ACA students: Free
Non ACA members: $99.00
Registration closes 4:00pm AEST 29 September 2021.