Webinar
BPPV Webinar Series: Part 2 Atypical Variants
About

The next AICE Neurorehabilitation webinar is Part 2 of the BPPV Webinar Series : Atypical Variants and will be held Wednesday 13 July 2022 and presented by Dr Natalie Rando-Orr.
In Part two of this BPPV webinar series, Dr Natalie Rando-Orr will move beyond foundational concepts of BPPV management and discuss rarer types of BPPV that are harder to recognise and tricker to treat. This webinar aims to increase the ability to recognise the main features of atypical variants of BPPV and to gain an understanding of how they are treated. A basic understanding of BPPV pathology, assessment and management techniques is recommended.
Date:  Wednesday 13 July 2022
Time:  8:30pm to 9:30pm AEST
Registration closes 4:00pm 13 July 2022.
31 August 2022: Part 3 BPPV: Bone Health and other Co-Morbidities
Learning Outcomes
Participants will learn to:
understand the pathophysiology of BPPV as it relates to atypical variants of both the posterior and horizontal canal;
describe the main objective signs of atypical variants of BPPV, including cupulolithiasis and ageotropic canalathiasis;
obtain knowledge of treatment options used with atypical variants of BPPV;
recognition of red flags and when to refer on.
Speaker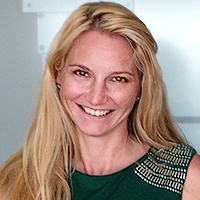 Dr Natalie Rando-Orr
Physiotherapist Natalie Rando-Orr focusses her clinical and teaching skills in the fields of Neurological and Vestibular physiotherapy. With over 20 years' experience, Natalie currently splits her professional time between Bond University, Advanced Vestibular Clinics, Vestibular Courses and Vestibular Education Australia.
Natalie holds a Masters in Neurological Physiotherapy and has completed advanced training in the area of vestibular rehabilitation. She previously held the position of Assistant Director of Physiotherapy (Rehabilitation) at the Gold Coast University Hospital (2004‐ 2012), where she instigated and managed the physiotherapy service for Vestibular Clients.
For the last 8 years, Natalie has enjoyed private practice and is now a Managing Director of Advanced Vestibular Clinics. Since 2005, Natalie has delivered curriculum related to vestibular dysfunction at various universities including graduate-entry level at Bond University, Griffith University, and University of Queensland, as well as conducting post‐graduate level training throughout Australia. Natalie currently holds the position of Assistant Professor of Physiotherapy at Bond University and is an APA Titled Neurological Physiotherapist
Registration Cost
AICE Neurorehabilitation members: Free
ACA members: $55.00
ACA students: Free
Non ACA members: $99.00
Registration closes 4:00pm 13 July, 2022.